I was ready for church early this week! I took flowers to the friend who let me use her shower while our water heater was broken, so I had to be presentable earlier than usual, and that carried through. Hooray!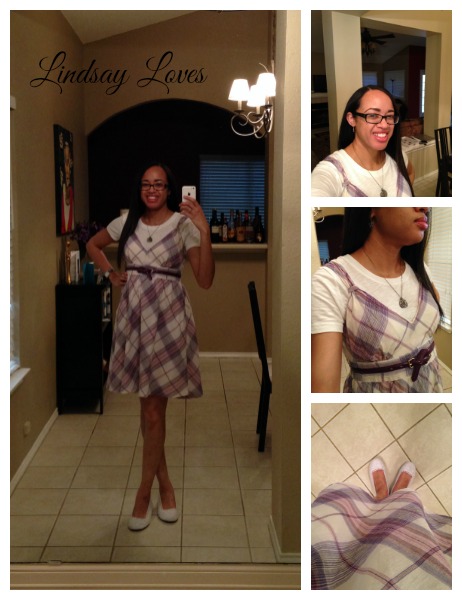 Dress: Converse for Target
Shirt: Target
Shoes: Fergie for Famous Footwear
Belt: Target
Necklace: holy medals
Earrings: so, so old (Claire's?)
I've run into a bit of a dry spell with my work clothes, but my church outfits feel completely refreshed now that the summer stuff is all back. I missed this dress. As with previous weeks, it feels much shorter than it is, but I also like how light and billowy it is. I feel pretty in it.
For Mass this week, we had a guest Indian priest. His name was Fr. Polycarp, a name which always makes me giggle inappropriately because it sounds like Magikarp. (Sadly, this is an association I've had since long before Pokemon Go.) Fr. Polycarp went to seminary with Fr. Associate Pastor in Sri Lanka and was visiting for a retreat. When Fr. AP had to leave for a sick call, Fr. Polycarp stepped in to help. This made me wonder: if there had been a sick call with no other priests around, who would have gone, and who would have stayed for the several hundred of us at Mass? When I worked in ministry, we had four or five priests within range at all times, so that usually wasn't an issue. Is this just something Catholic nerds think about?
The Gospel was Mary and Martha, a.k.a. the one that makes people feel bad for serving. Fr. Polycarp noted that this Gospel can't be seen as cracking down on hospitality partly because the first reading is all about hospitality. Abraham is specifically rewarded for giving so generously to his visitors (who is/are God; weird moment at the beginning there). On the other hand, despite Jesus' praise of Mary, prayer is not so important that it should keep us from feeding the hungry, and acts of service and hospitality are not more important than prayer. They're both important. We should cling to prayer and work. (Shout-out to Benedictines.)
I also noticed that Fr. Polycarp referenced Matthew 25, which Fr. AP also talked about last week. You don't usually even get that kind of continuity from the same priest week-to-week! Let's see what I hear next Sunday.
---
For more Mass fashion and commentary, visit Rosie at A Blog for My Mom for My Sunday Best.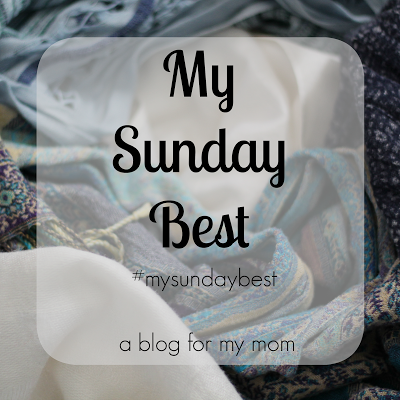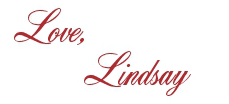 I bet you'll love these posts, too!