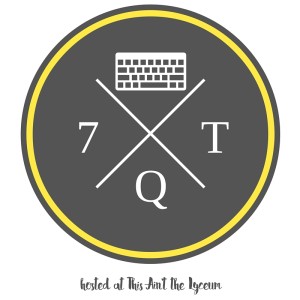 If you missed my previous 7QT, my grandmother went missing from her home in Maryland on August 5. On August 28, her car and body were located in Pennsylvania. We won't be able to hold her funeral for several more weeks. It is a small comfort to at least know that she's not missing anymore.
My grandma's birthday was at the beginning of the month. Mine was at the end. I celebrated very quietly, by just having dinner with a local friend. I received an unfortunate combination of birth-dolence messages, but I am thankful to have so many people wishing me well in such a tough time. I'm trying to find my joy again.
As I mentioned in my last Sunday Style post, I have a short list of hymns I won't sing. (Are they still "hymns" if they're terrible?) I was first inspired to create such a list by Tommy Tighe's call for hymns to ban over at The Catholic Hipster. Most of his list are songs that I will sing, but only begrudgingly. Occasionally, I try to sing them, but I can't because I start laughing at how inane the lyrics are. No church song should make me think, "Wait, is this actually about God at all, or are we just singing to each other?" Yes, that is an actual thought I've had during Mass.
While we're on the subject, if I die suddenly, and you allow "On Eagle's Wings" to be played at my funeral, I will haunt you. The Church has no official teaching on the existence or nonexistence of ghosts, and that is not a song about death. I would prefer "I Heard the Voice of Jesus Say" and "Lord of All Hopefulness."
One of my Labor Day mini-projects was to set up my new laptop to type en and em dashes. I use them exactly as much as you would expect from someone with two English degrees. My old laptop was pretty wide, so it had space for an entire 10-key number pad. This new one doesn't. There was no way I was going to copy and paste a dash or open the Character Map every time I needed one. So I installed AutoHotKey, I found very simple instructions via Google (better-looking code here, and differentiating between each dash here, but with an annoying pop-up), and I am back in business.
I like to marathon episodes of Catholic Bytes while I straighten my hair on Sundays. I listened to the episode on the Anointing of the Sick this week and heard an excellent explanation of what the effects of the sacrament are supposed to be. Sometimes it leads to physical healing, but not always. So what's the point? It's like a spiritual life vest, giving us the grace to resist temptation and fight against struggles at a time when we are already suffering and more likely to fall into despair. That makes sense, and it's much more comforting than the general idea of "maybe it will heal you; maybe it won't."
As of last night, I have prayed Night Prayer for at least 1,275 consecutive days. I can't remember when I actually started my daily streak, but I know I haven't skipped a day since I went to Belize. That was March 10, 2013. I used to let myself skip it when I was too tired, when I was running late for bed, or when I just forgot. Now, it's as much of a reflex as something like eating. (You're probably on a decades-long streak of eating daily. Laura Vanderkam pointed that out as she mentioned researching her article about multi-year habit streaks; auto-play video at the end.)
I like this image because of its message, but also because it reminds me of me and Mr. Man. I don't really need to see people who look like me in order to relate to ad images, but it's sure nice when I do.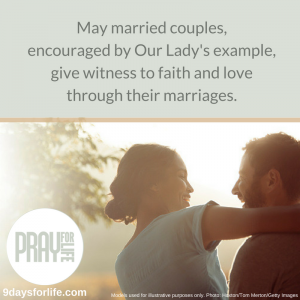 ---
For more Quick Takes, visit This Ain't the Lyceum.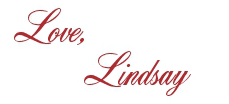 I bet you'll love these posts, too!