Aww, yeah. I'm posting during the appropriate week and everything.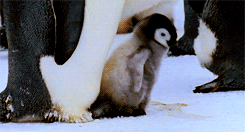 I've been hearing some signs from various voices that I need to set priorities, find some margin, and say "no" to the good so I can say "yes" to the great. My Sunday Style posts actually count as "great" in my worldview. They encourage me to look my best for Jesus and to pay attention during the homily. I should have been doing those on my own, but I wasn't, so I'm sticking with what works. And you, dear readers, can also benefit. Everyone wins!
Here's what I wore to church this week: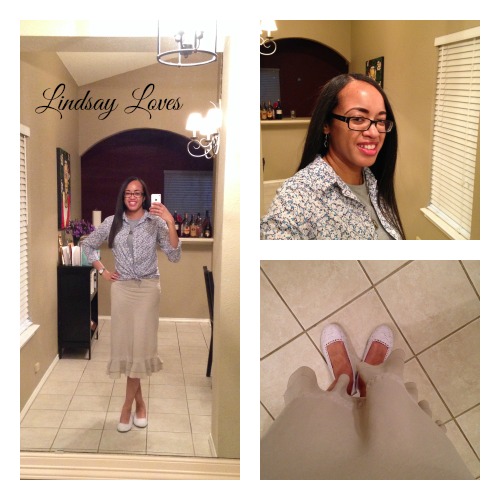 Blouse: Target
Skirt: Random mall store so long ago that I don't even remember
Shell: Funky Frum (out of business)
Shoes: Fergie for Famous Footwear
We've had some cold mornings (59, compared to midafternoon 85), and Halloween is coming, so I'm preparing for the end of feels-like-summer. This will probably be my last week for white shoes. I've been prioritizing clothing items that I can't transition to fall, like this skirt. I'm also getting that "I wear the same clothes all the time" feeling, which means I'm ready for layers. We're supposed to have a heat wave this weekend, though, so I guess I'll take it one day at a time, like always.
I have to start my recap with the end of Mass, because I got the sweetest treat! Fr. AP forgot to mangle the end of Mass, so it went exactly like it was supposed to. Happy day! The choir and servers' facial expressions clearly indicated that they were thinking, "Hey, you forgot you were supposed to ruin the end!" (Or something like that.) My smile was genuine joy, and I was able to sing "Now Thank We All Our God" with a happy heart. I also like that song in general. I'd been praying for the grace to be thankful for Mass, since I definitely haven't been thankful since the change. Thanks be to God for answered prayers!
Backing up. Deacon G gave the homily. He spoke about how gratitude requires the humility to acknowledge gifts that have been given to us. When we're prideful, we forget to be thankful even for small, routine acts. When we're humble, we are thankful across the board. One of my favorite things to do is to thank my friends for their friendship, which I usually do by writing that in their birthday cards. I don't give cards to everyone, but I am thankful for all of my friends. Once you lose the convenient peer groups formed by school, making friends takes work.
Deacon G also pointed out that the scene with the tenth leper is one of the few instances when someone specifically thanks Jesus for his healing, rather than God in general. The other lepers were healed only physically, but the tenth was also healed with the gift of faith in Jesus.
I feel much better about my parish at the moment. Before the Mass change, I was a perfectly content supporter. I don't want to leave. But I will.
---
For more Mass fashion and commentary, visit Rosie at A Blog for My Mom for My Sunday Best.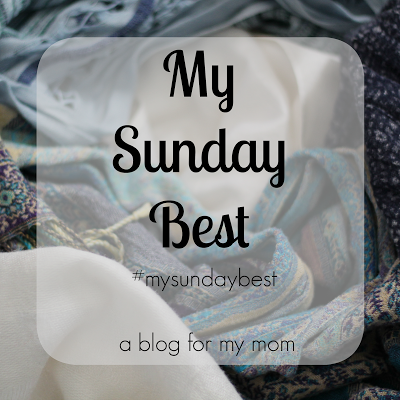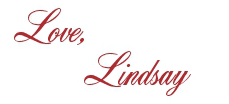 I bet you'll love these posts, too!