I went to church midday these past two Sundays, so I absolutely thought I could get this posted before bedtime the same day. Both weeks. Not so much. PicMonkey also gave me trouble, so I used a different app for this week's collages.
October 30
Dress: Marshall's
Shirt: Target
Shoes: Payless
Necklace: gift
Earrings: different gift
This week's dress (along with the previous week's, actually) belongs to the subset of dresses that I can only wear comfortably when I'm on the low end of my usual weight range. I don't believe in temporary diets (the kind where you're "on a diet," versus the long-term "I don't drink full-sugar sodas" kind of diet), so it was never a goal of mine to fit back into this one comfortably, but it is very nice that I have. It's one of my favorites.
The shoes are new. I went in to get wedges and maybe regular high-heeled pumps and came out with wedges and these guys. The lower heel is probably better for me anyway.
After suffering through the end-of-Mass change at my old parish for many weeks, I decided to just leave. I took up my grievance with my pastor and received an unsatisfactory response, so I'm just going elsewhere. I always said I went there because I didn't have a reason to leave. I finally did. It was nice to be able to defy the single young adult trend of not belonging to any parish (or claiming to still go where your parents do, even when that's several states away; saw that in marriage prep all the time), but that time is over.
I am familiar with my new parish. When I had events on Sunday evening or afternoon (usually showers) that conflicted with my old parish and preferred Mass time, I went to the new parish earlier in the day. Thus, I know most of the music for the Mass parts, I can identify the pastor, and I can navigate the parking lot.
As I've experienced before, the announcements were read before Mass, beginning when Mass was supposed to start. They went on for at least eight minutes. I can read the whole bulletin myself faster than that! I checked my watch because I got so bored, and I never check my watch during Mass. And because I was paying attention, I know that the second collection (which was taken up simultaneously with the first collection, I guess for efficiency) was announced three times and the diocesan Catholic Services Appeal twice. It's not even the official appeal weekend yet! So I was feeling exhausted when Mass finally started, but at least I wasn't surprised.
I was surprised, however, by the celebrant: Msgr. Pastor, from my now-former parish! I'd forgotten that he lives near this new parish in his retirement apartment, so he assists with Mass there sometimes. I found out recently that he remembers me, recognizes me, and knows my name. I was impressed.
Msgr. Old Pastor started his homily with a surprised-sounding note that the first reading corresponded with the gospel. Um, they're chosen that way. He probably knows that; I do. He continued into a long, long description of how tax collecting works (which helps explain why people hated Zacchaeus so much) and exactly how rich Zacchaeus was (which was interesting but super off-topic). He eventually got back to his main point, that God loves and forgives everyone, even great and public sinners.
Curiously, it sounded like Msgr. Old Pastor as saying that Zacchaeus had started to repay people before he went to see Jesus, and Jesus' presence in his home was just a confirmation of what Zacchaeus had already started to do, but I've never read it that way before. At least in the NAB (which is what we'd just heard), it definitely sounds like Jesus' inviting himself to Zacchaeus's home is what inspires that change.
Mass ended the same way it has in every parish except the one I just left. The overall experience reminded me what kinds of priest-driven Mass "personalizations" I can tolerate (and there were several instances here) and what kinds I can't. Mass ended properly, and Jesus came. Everything else is just a frill.
November 6
Dress: Target
Shirt: Old Navy
Belt: Target
Earrings: old, old gift
Shoes: Payless
Those are the same shoes as the previous week. I might need some heel grips, but I like them. I ruined my other black heels a long time ago and hadn't replaced them until last month, so they're taking some getting used to.
In weather news, it might finally be time to retire summer outfits. I was a little cold in this one, and it rained all day. I was fine, but it is November. I should probably stop wearing flowers in my hair as I step over wet fallen leaves in the driveway.
This was commitment weekend for the diocesan Catholic Services Appeal, so we did not get a homily. Our bishops speaking for a few minutes during the (admittedly well-produced) appeal video does not count as a homily. Sunday Mass should always, always have a homily. It's a requirement; I've checked. Showing a video is not a requirement. If you're that concerned that people won't see it because they leave after Communion, then what you have is a faith problem and a Communion problem, not a timing problem. Even a two-minute homily like at daily Mass is better than a financial appeal that has nothing to do with any of the day's readings. It's not like they didn't know what readings were coming up. Surely someone could have given the priests some homily notes related to both things.
Note that I am not opposed to appeals during Mass. I have been a percentage giver for years. I had my pledge prepared, and I brought it with me to church to save postage. But they belong at the end of Mass, during the optional announcement period. They don't go in the middle, when I'm already exhausted after five minutes of pre-Mass announcements. (I checked my watch again.)
Independently, what I thought about was that all of the readings connect to the permanence of faith beyond death. The seven brothers in the first reading are willing to die for their faith and are kind of sad that their persecutors won't be resurrected because they don't have faith. St. Paul talks about the way faith will protect the believers from wicked people. In the long form of the Gospel (the long one is always better!), it's clear that the Sadducees are trying to believe that their Mosaic faith can fit with this idea of life after death. I think the Sadducees want to believe in the resurrection, but they also want to be true to what Moses taught, so they're trying a thought experiment. Jesus tells them they're focusing on the wrong part. They're distracted by how heaven can make sense with the earthly life they know. He's trying to get them to think about how heaven is the place where everything finally makes sense.
So, yet again, I was reminded of what Mass changes I can tolerate and what changes I can't. Can the testing be over now, Lord?
---
For more Mass fashion and commentary, visit Rosie at A Blog for My Mom for My Sunday Best.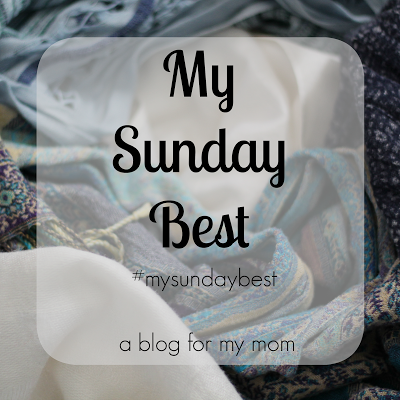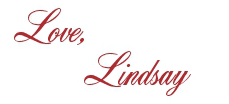 I bet you'll love these posts, too!