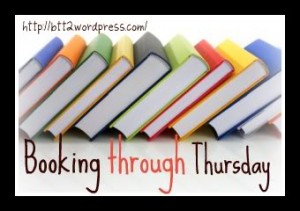 One more catch-up post is all I need to be back on track. I hope this becomes a regular feature again; I really like it.
In real estate, it's all about location, location, location. But how about books? Does where a book is set affect your reading choices? Are you more or less likely to read books set in places you know or love?
I like to read fantasy, so those books tend to take places in imaginary worlds. I love world-building; it's one of my favorite things about Harry Potter. I prefer books set in well-built worlds, even if that world is a fictionalized version of the ordinary United States, but I don't think I've ever chosen a book specifically based on its setting. I tend to choose more general settings, like dystopian U.S. or high school (or dystopian high school, where applicable).
Do you read books from places you don't know and haven't been as a substitute for actually traveling there?
I've always thought of the idea that "a book can take you to another world" as just a beautiful metaphor. I'm not looking for anything literal. I do have a soft spot for books and movies that are set anywhere in Maryland that is not Baltimore, though. There's more than just the one city!
Somebody walks up to you and says, "I need a really good book to read—any genre. What do you recommend?" What's the first book off the top of your head?
I've been talking about 168 Hours consistently since I read it. I read plenty of productivity and time management things online and off, but nothing has made it seem quite so concrete and doable as that book (and GTD, of course). Laura Vanderkam is a good writer, and she practices what she preaches. I got my to-do list and budget under control a while ago, but I hadn't done the same for my schedule. Her 168-hour principles are helping me with that.
What's the best life lesson you learned from a book when you were a kid?
If only little Lindsay had been using Goodreads, I could answer this question much more easily! I am going to go with The View from Saturday. I had my (paperback, sadly) copy signed by the author many years ago. I've liked all of E.L. Konigsburg's books I've read, but the takeaway I had from The View from Saturday was that you can find friends among the most eclectic of characters. I'm black, but I've never felt compelled to only befriend other black people. I gravitate towards people who think, talk, and act like me; absolutely. But race has never been a determining factor. You never know who someone really is underneath their skin.
---
For more short queries about books and the reading life, visit Booking Through Thursday.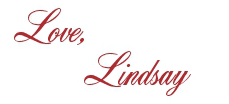 I bet you'll love these posts, too!