Whoa, hey there, December! It's high calendar season, which means it's time for my annual Catholic calendar post.
If you've already subscribed to my Catholic Calendar, you are already all set! I added the 2017 dates a little while ago. A site visitor asked. (I really do read every comment and contact form message I get, and since I'm a small-time blogger, I almost always respond.)
If you're new or not a subscriber, then these steps are for you:
Subscribe Using Google Calendar
Copy this link (don't click on it; you don't need to download anything): https://www.google.com/calendar/ical/mmc0sisckm9lduf8722ihsn3us%40group.calendar.google.com/public/basic.ics
Log in to Google Calendar.
On the left-hand side of the screen, click the small arrow to the right of "Other calendars" and choose "Add by URL." Paste in the URL you copied in Step #1.
All the U.S. Catholic holidays since 2011 should be visible now as all-day events. If you open the event, you can see the liturgical color and the rank (from the Table of Liturgical Days) in the description/notes.
Subscribe Using an iCal-friendly Calendar Application
I use Google Calendar, so that's what I'm most familiar with. Check your calendar's support or help feature for information about how to add an online calendar. You will need the same link from #1 above.
The data for my Google Calendar is provided as-is and without warranty by Romcal.
Import the Calendar
Just kidding; I don't actually recommend this method. If you want to take the risk, I will let you figure it out on your own.
Print the Calendar
Open the single-page, fullscreen, online version in a new tab or window.
Select your preferred view. Month View is the default; this looks like a basic wall calendar that comes with preprinted holidays. Some days won't show the whole event title because the title is just too long. There are a lot of letters in "Saturday of the Thirty-Third Week of Ordinary Time"! Agenda View gives you a text-only list.
Print to PDF or actual paper, as you prefer.
Alternative: Print the USCCB's official Catholic calendar PDF. It has much more detail than my Google Calendar does, which could be better or worse for you.
This year's liturgical notes are as follows:
There is no Sunday between Christmas Day and Mary, Mother of God; so the Feast of the Holy Family is the Friday after Christmas.
There is also no Sunday between Mary, Mother of God, and Epiphany; so the Baptism of the Lord is the first available weekday after that.
The Solemnity of St. Joseph is on March 20 since nothing trumps a Sunday of Lent.
The Memorial of the Immaculate Heart of Mary will not observed this year. The Nativity of St. John the Baptist is in the way, and solemnities outrank memorials.
I display the Ascension on a Sunday, since most of the U.S. celebrates it on a Sunday. If your diocese doesn't, you probably already knew that.
This is technically for next liturgical year, but it's noteworthy: Christmas Day is on a Monday in 2017. That means you have two Mass obligations to fulfill between Saturday evening and Monday midday. (Saturday Vigils must be in the evening, and the last Christmas Day Mass is customarily just before lunchtime.) That's not even 3 full days; it's about 44 hours. The last time this happened was in 2006. So that will be interesting.
Update: Fr. Mike Schmitz posted this excellent video from Ascension Presents explaining a bit about the different kinds of feasts.
If you have any questions, leave a comment or send me an email. I'll do my best to help.
Enjoy!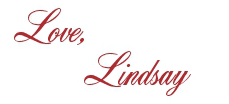 I bet you'll love these posts, too!