I don't have a whole month to recap this time! I'm making baby steps towards getting back to regular posting. My offline life is taking a variety of twists and turns, but I'm still pursuing love and joy, so I'm still here.
What I Wore Sunday, January 15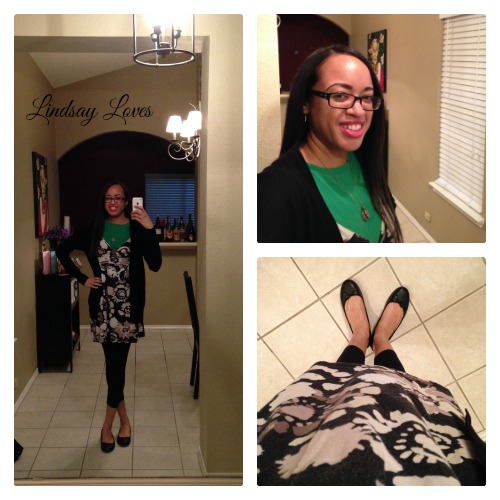 Dress and shirt: Old Navy
Sweater and leggings: Target
Shoes: Old Navy
Earrings: gift, and too small to really see in those photos, anyway
Necklace: holy medals
It's Ordinary Time! I love to dress liturgically, but no one owns enough green for 33 or 34 weeks. I have a little bit of green, though, so I broke it out. The shirt also makes this dress appropriate (a) for me to wear, and (b) to wear to church. I went to Academy after lunch still wearing this outfit, and the lovely cashier complimented my modesty. She used that word and everything; I was impressed. Evangelization comes in many forms.
Deacon G gave the homily, with Msgr. Old Pastor celebrating. He went through short descriptions of each reading except the psalm, which I appreciate—even though I consider the psalm a reading and never like when people ignore it. The Great Adventure opened my eyes forever to the power of the responsorial psalm at Mass. The overall message of the day, according to Deacon G, was loving Christ so much that the news of his love must be spread to all nations.
He also mentioned that this Gospel reading falls in the section of John's Gospel called "the declarations" (I think), in which Jesus is identified as the Messiah multiple times. So, in this case, the Baptist has just been asked if he is the Messiah and said he isn't. Now, he points out that the real Messiah has finally shown up, the one whose baptism he has been preparing the people for. It's like a holy version of saying, "No, I'm not the guy you're looking for, but here he is now!"
What I Wore Sunday, January 22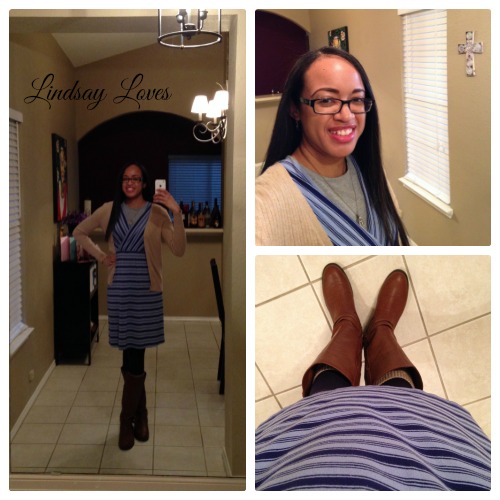 Dress and tights: Target
Tank top: online store that is now out of business, and I probably should have worn a white one anyway
Sweater: Old Navy
Boots: Lauren Conrad
Leg warmers: Target
Necklace: holy medals
Earrings: basically invisible
It was almost cold this past Sunday! I celebrated by wearing this dress in its winter formulation. (I also wear it during the summer.) If you're wondering why I'm celebrating the cold, I will note that we had a record high yesterday afternoon (81 degrees) followed by a dramatic low this morning (41 degrees). Thus, I will continue to break out my boots and sweaters every chance I get. The chances slip by so quickly!
Deacon G again gave a comprehensive homily. He even said explicitly that he would be making three points, one per reading! I like his style.
The first reading highlights that Jesus has come bursting onto the scene and into our lives, like a bright light. Naming the land of Zebulun and Naphtali (the northernmost part of Israel, which was invaded all the time) points Jesus' light toward a land frequently consumed by darkness and conquering strife. Not only does Jesus come, he comes where he is most needed.
The second reading emphasizes our need to unite in community around Christ. We all have the same savior, despite our personal preferences, how we came to know God, or our politics. This is an especially relevant message after a tough election season and immediately after a tense inauguration.
The Gospel shows that fishermen have the qualities we need to be evangelizing disciples. That threw me for a second; I've heard about shepherds being models for listening to and following God, but fishermen is a new one. It takes more than one try to catch a fish, Deacon G said, just like people need to hear the Gospel more than once. Fishing takes time and patience, just like leading people to Christ does. You need the right skills to be a fisherman, just like evangelists do, and they were taught to you, just like fisherman and evangelists learn their craft. It was weird yet memorable.
What have you been learning in church? "My toddler can tear pages out of a hymnal very, very quietly" totally counts.
---
For more Mass fashion and commentary, visit Rosie at A Blog for My Mom for My Sunday Best.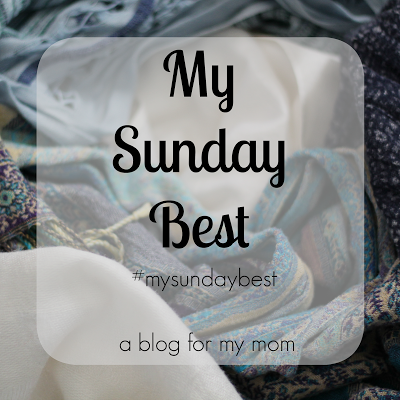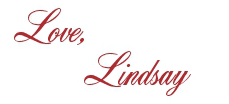 I bet you'll love these posts, too!