This is a blast from the past! BTT started up again recently, but the topics were pretty lackluster. This one, however, is quite interesting.
What books have you been required to read that you ended up loving?
Like many young women do, I adore Pride and Prejudice. I had never even seen an adaptation before it was assigned for our summer reading before senior year Brit Lit, so I checked out a copy from the library. Then I got hooked, so I went to the bookstore to buy my own paperback.
Let's take a moment to mourn the process of going to the bookstore to purchase actual books. My book churn rate decreased dramatically when I started college, and then I was a reviewer for years, so I could probably list my last ten physical book purchases from memory.
P&P was a big deal. I even took notes in it! Yes, they were just brackets, written in pencil, but it took a while before I got comfortable writing in books. It also took a while before I started reading books that were complex enough to require extensive marginalia. (I'm looking at you, Orthodoxy.)
I've also greatly enjoyed:
Robinson Crusoe
Frankenstein (1818 text)
everything Shakespeare except Coriolanus (but no one likes Coriolanus)
Persepolis: The Story of a Childhood (I've never read the other volumes)
Fahrenheit 451
A Tale of Two Cities
The Giver
To Kill a Mockingbird
The Three Musketeers
And some nonfiction books I think should count because we were basically assigned the whole thing:
What assigned reading have you enjoyed?
---
For more short queries about books and the reading life, visit Booking Through Thursday.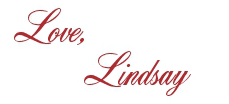 I bet you'll love these posts, too!