Hello, friends! One of those not-quite-yet-bloggable things took me to visit Mr. Man again last weekend, in his city. He's my special guest star.
Sweater and skirt: Old Navy
Top and tights: Target
Shoes: Payless
Earrings: ancient gift
Pendant: brand-new gift from Mr. Man's mom
So, winter came back. Mr. Man kindly sent me weather forecast updates as the days to my trip counted down. Of course I double-checked with my favorite weather app, Accuweather, as I was packing the night before I left. Life in Austin has taught me to check the hourly forecasts rather than the high for the day, so I scrolled through and was puzzled by a tiny icon of a snowflake on Saturday around 2 p.m.
Then I realized that meant it might snow. I have not seen snow fall from the sky in over six years. Thankfully, I didn't see it last weekend, either, but it was so very cold. I'm perfectly happy to leave March snow as a long-ago memory (once in Germany when I was in middle school, I think), and I'm now officially ready for spring.
We went to Mass at Mr. Man's parish. He lectored, and he did a very good job. Fr. J (I think) started by pointing out that Abraham's story is very encouraging to those of us who might think we're too old to go on an adventure or do something great. Abraham was 70 years old when God called him out of Ur, so we are never too old to do what God is calling us to do.
Then he turned to another Old Testament passage entirely. In 2 Kings 6, enemies from Syria approach the prophet Elisha. His servant panics, thinking that the approaching army will destroy the Israelites, and asks Elisha to pray for God's help. Elisha instead tells him to pray that the Lord will open his eyes to see the heavenly army surrounding them, against which their enemies are no match. God didn't need to do anything more. He was already doing something; the servant just needed to see what God was already doing.
Afterwards, I thought about this in terms of the Gospel. Peter could see that Jesus was speaking with Moses and Elijah, but he didn't know what God was doing at that moment. He was worse off than Elisha, and even worse off than the servant! Abraham did what God told him to, despite not seeing or understanding. Peter didn't know what to do, even though he could see. Sometimes, I can't see and I don't know. Do I have the faith to keep moving towards God anyway?
Thanks are due to Mr. Man for helping with my full-length photo this week, and to his mother for the beautiful natural amethyst pendant. It was just the right thing to complete my outfit!
I would also like to give my memory kudos for stepping up this week. It held onto "2 Kings 6" long enough to write that down after Mass. I had to figure out whether Fr. J was saying "Elijah" or "Elisha." They are correctly pronounced so similarly (same long "I" in the middle) that I knew I'd need to look it up after Mass to clarify. But I could only do that because I remembered, so thanks, brain!
And thanks to you for reading!
---
For more Mass fashion and commentary, visit Rosie at A Blog for My Mom for My Sunday Best.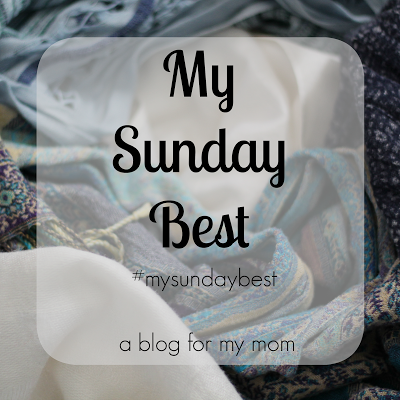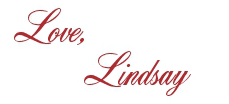 I bet you'll love these posts, too!