I have no special guests this time, but I do have a special purple outfit. We seem to be back on our usual weather schedule, so summer it is.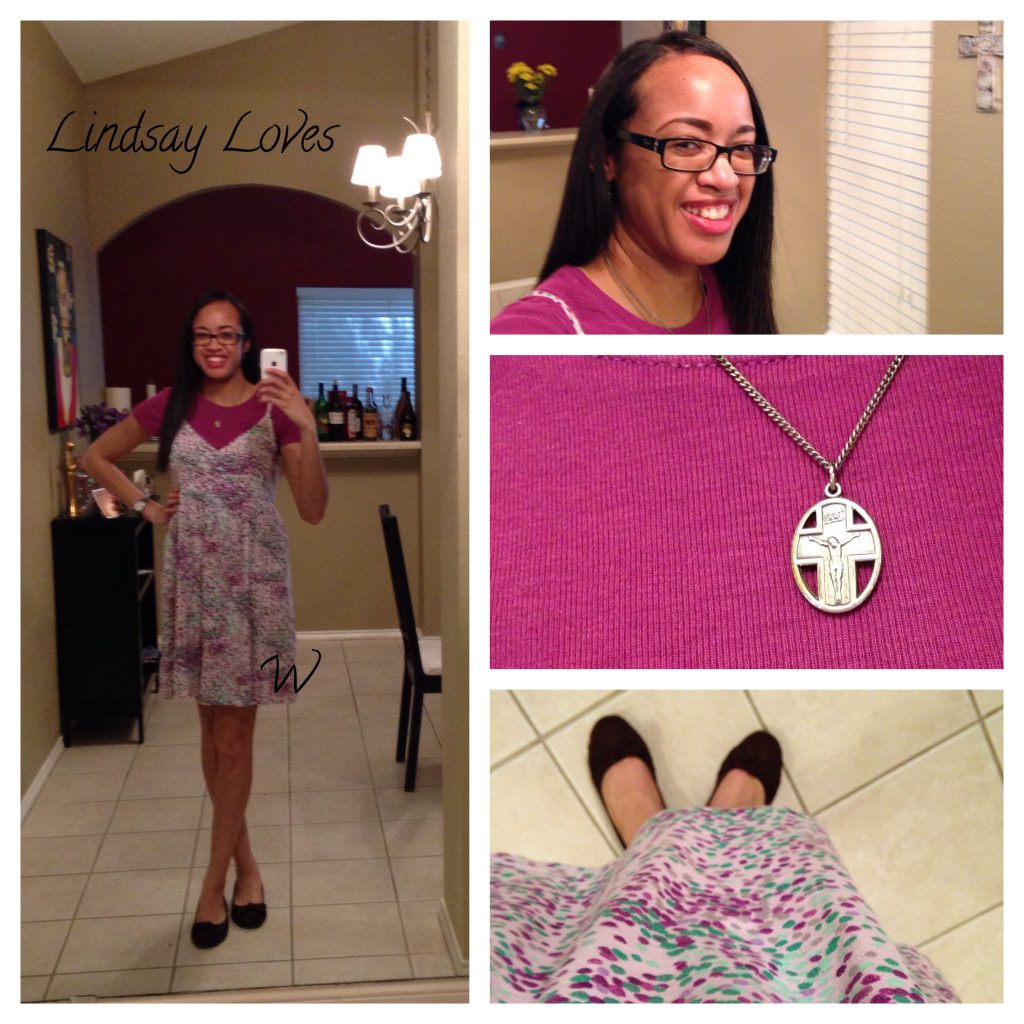 Dress and shirt: Old Navy
Shoes: Payless
Necklace: National Shrine gift shop
Earrings: I forgot, and you can't see them anyway
I had a tiny bit more time than usual to consider this week's outfit, so I went for an old standby. I like to wear this one even when it is not a purple season.
I was back at my regular parish this week, so I decided to try my idea from last week. A friend gave me a Christian Inspirations Journal a few birthdays ago, but I could never find the right use for it. After some recent difficult episodes in attempting to remember the homily, not fall asleep during it, or both, I thought it might be time to treat that like any other presentation I attend, and take notes. I have always found notetaking really useful for focusing my attention, but I've never thought to try it during Mass. I take notes at other churchy presentations and when I'm physically in the church for a non-Mass event, but homily notetaking always seemed weird.
Well, it still seems weird. Many things feel weird the first time, and this was no exception. I persevered, and I plan to do it again next week, so we'll see how it goes.
Msgr. Old Pastor preached the homily. He focused mostly on the Gospel, which felt a little odd because the Sundays of Lent do such a great job of getting all the readings to align. I've never given a homily, but it seems like that would make the homilist's job a little easier. The theme is built right in.
He pointed out that the Jews hated the Samaritans so much that they would usually travel around Samaria instead of through it, taking an extra day or two just to prove their point. He didn't explain why, though; I learned that from the Bible Timeline. The Samaritans were the descendants of Israelites (from the northern kingdom), who had intermarried with non-Israelites after the Babylonian exile. The southern Judeans had never intermarried, so they considered themselves purer and better than the Samaritans. That's why the woman at the well has had five husbands. It's not just a random large number; five other nations had mixed with the Israelites. I'm grateful to my Bible study for opening up Mass like that!
He did, however, note that the woman speaks to Jesus in a way that demonstrates her rapidly increasing faith. At first, she treats him like any strange man. Then she calls him her teacher, and then a prophet. Finally, she runs off to tell the people that he is the Messiah. As probably every priest who preached this weekend said, this is evangelization in a nutshell.
Msgr. Old Pastor's parting words were to let God fill up the hole inside our hearts that longs for something more. We might try to fill it with other things, but only God belongs there. Curiously, the monsignor himself had some opportunities for that right during Mass. His lapel mic went out, so he had to preach his homily from the ambo. Since our church is built for amplified sound, he chanted the entire Eucharistic Prayer, in order to be as loud as naturally possible. He has an excellent voice, so it felt special and solemn. And we sang "I Heard the Voice of Jesus Say" during Communion, which is one of my very favorites.
Mass is always good when Jesus comes, but those little touches made this one extra nice for me.
---
For more Mass fashion and commentary, visit Rosie at A Blog for My Mom for My Sunday Best.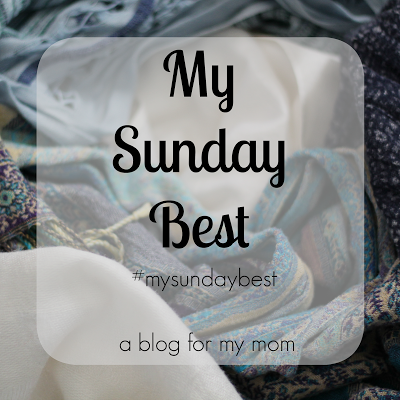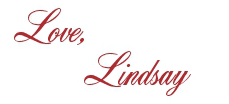 I bet you'll love these posts, too!