Dear readers, you might have been wondering why this space has been so quiet as of late. It's because I moved to Kentucky. Surprise! Now that the move is complete, I can finally share here on the blog.
Mr. Man and I dated long-distance for almost a year and a half. Some time ago, when I realized that we were actually pursuing a relationship that might lead to marriage, I had to make a decision. He has a career here in Louisville, and I did not have one in Austin, so it made more sense for me to move to his city. That meant I had to decide whether I felt more peace about moving to his city without being engaged first, or whether I wanted to get engaged without ever having lived in the same city.
It was all about that feeling of peace, really. Sometimes feelings get the short end of the stick when it comes to discernment, but it shouldn't be that way. God speaks to us through our emotions, our conscience, and our intellect. I knew which choice brought me peace and which just didn't feel right.
We're not engaged. And I live in Louisville now.
Wise women before me have faced the same decision. Wise women have decided to move without a ring, and wise women have made the move only after receiving a proposal or taking vows. This was what made sense for me—and for us.
I am between jobs now, which is less than ideal. The details make up a long story. But these days, we should be more concerned with the greatest story ever told, so I will bring this announcement to a close.
If I missed saying goodbye to you in person in Austin, I sincerely apologize. If you're in Louisville, drop me a line so we can say hello! Either way, Mr. Man and I appreciate your prayers for our continued discernment.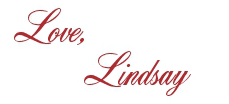 I bet you'll love these posts, too!