Mr. Man and I squeaked into church a tiny bit late this week, but we made it! Mass feels kind of different from the back of the house. I wonder if people who say they don't get anything out of Mass might find things different if they sat up front.
Here's what I wore:
All my clothes: Target
Necklace: holy medals
Headband: Goody, but also from Target
Earrings: You can't see them in these photos, and I don't remember anyway!
Two Sundays ago, it was unseasonably cold, so this week felt like full-on summer. I guess it's nice that I now have a closet big enough to hold all my clothes at once; I didn't have to drag this dress in from my "out of season" storage. On the one hand, it's interesting to switch seasons from week to week. On the other hand, I don't want to get used to having a ton of space and thereby accidentally fill up my closet with things I didn't (and don't) need.
On to church. We visited Fr. C's parish again. My only experience of the parish so far is Mass on non-consecutive Sunday evenings, so I can't decide whether I want to join it. (Mr. Man is already registered elsewhere.) I miss being part of a parish. I want to join one again. I just can't figure out which one. Mr. Man's parish is tiny, but Fr. C's homilies rub me the wrong way. I've never been into parish shopping, but is it a bad sign that I'm feeling awkward everywhere so far?
Case in point: Fr. C's homily was much too short, and he literally used the phrase "hell no." It's church! You're a priest! You shouldn't be using that kind of language at all, especially in church, and definitely not during the homily!
Fr. C spoke about his preference for smaller parishes to avoid megachurch scenarios, wherein pastors are less likely to be able to take Pope Francis's advice that pastors, as shepherds, should "smell like their sheep." He tied that back to the first reading's description of the early church growing so large that the apostles couldn't handle everything. He did not, however, make any reference to the existence of deacons to help with community work. That seemed like a missed opportunity.
It was also Mother's Day. Mother's Day is guaranteed to be a tough day because there's no way to satisfy everyone. Some women are mothers, but all of their children have died. Some women have many children and feel great about it; some have many children and are struggling. Some women can't conceive. Some women won't even try because they don't believe in sex outside of marriage, and they're not married despite wanting to be. Some children are in pain because their mothers have died; some never got along with their mothers anyway. Some people don't want secular holidays anywhere near church. No matter what a church does or doesn't do, someone will be unhappy.
Fr. C asked us to consider who we might be neglecting this Mother's Day, whether that is a mother we know or anyone else. I kind of liked that idea, because it connected to the responsibility we all have as Christians to love and nurture the people God sends into our lives.
But I made that connection myself. There wasn't much to learn, but there was Jesus, and he is always enough.
---
For more Mass fashion and commentary, visit Rosie at A Blog for My Mom for My Sunday Best.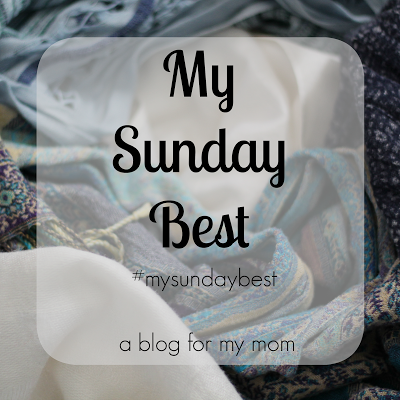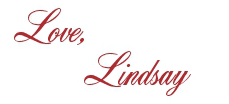 I bet you'll love these posts, too!