Mr. Man and I attended Mass at yet another parish than the ones we have been to. I am happy to be able to accommodate his registered parish and his heavy travel schedule; don't get me wrong. It still feels strange to not have found a parish I can call "mine" yet. I've never been a fan of church shopping, but here we are.
I remain a fan of shopping my closet for outfits, though, so here I am: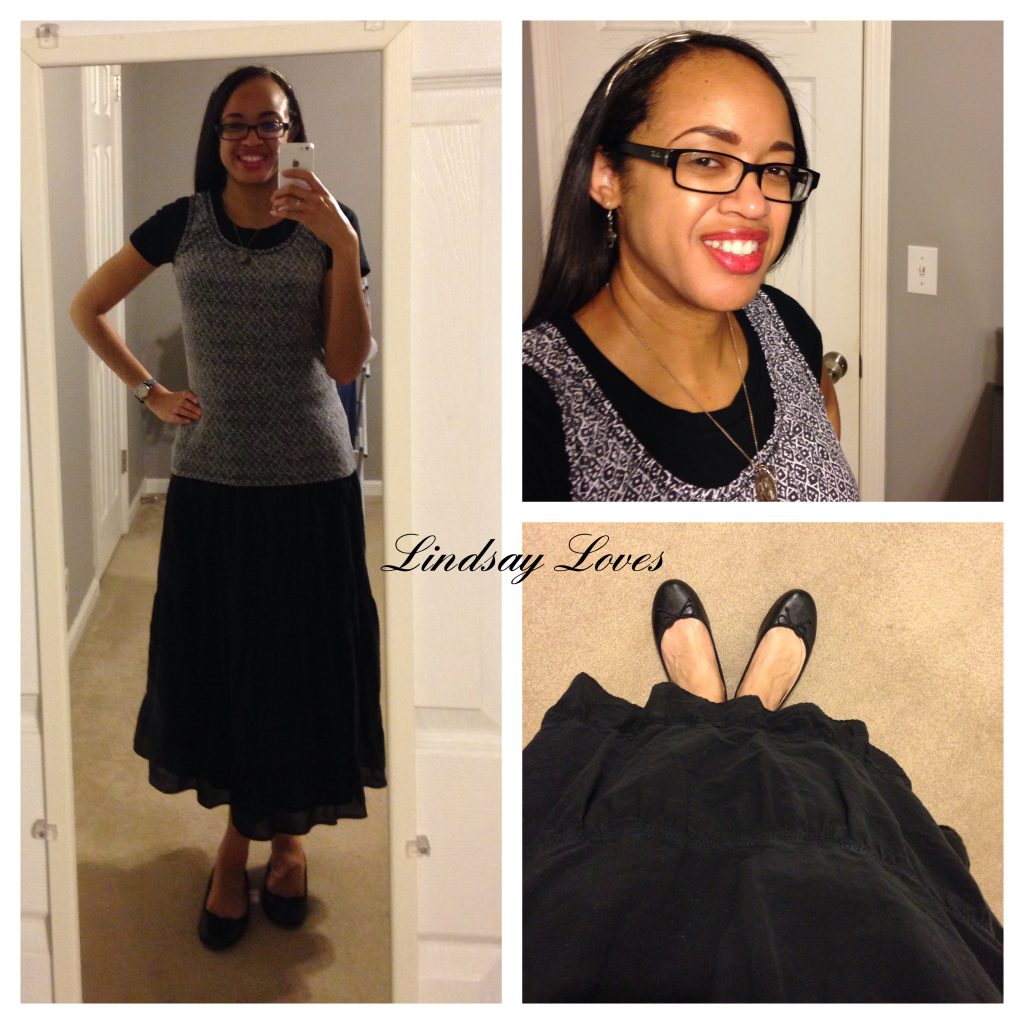 Shirt and tank top: Target
Skirt and shoes: Old Navy
Necklace: holy medals
Earrings: old, old gift
Headband (it's on there): also Target, I think
We went to a wedding on Saturday afternoon, and I did my laundry before and after the wedding, so I was not in the mood to fuss around with clothes any more than strictly necessary. I like this outfit because it doesn't need ironing and it "fixes" a tank top cut in a way I wouldn't usually wear otherwise.
This week's parish felt the most like the majority of parishes I've belonged to. I'm eager to just pick a parish already. Joining Mr. Man's parish would be the simplest, but it has the fewest and least convenient Mass times. Fr. C's parish is a good "backup" parish; I usually had a regular backup for times in the past when I couldn't go to my usual parish at my usual time. This new parish has the most Mass times by far, but it's the furthest drive. Then again, this is such a small city compared to Austin that very few things actually feel like they are far away.
I just want to have decided. The "deciding" part is no fun. I exchanged a few words with the groom at the wedding (initiated by him) about how dating is fun, sure, but no one wants to do it forever. Eventually, you want to settle down. I'm tired of dating parishes; I just want to lock it down.
Fr. E made several slick references to the Easter season's continuing still. They felt genuine. I've found that plenty of people will talk a big game about how Easter goes on for 50 days, but they don't do anything. I pray the Angelus and Night Prayer year-round, so the switch to the Regina Caeli and a ton of alleluias feels obvious in my life, but that doesn't spill out into public and shared celebrations the way Lent (and even Christmas) does.
He went on to connect the gospel reading to the earlier scene in which Jesus receives a warning not to enter Samaria with his disciples. James and John, eager beavers, ask if Jesus will call down fire upon Samaria to destroy it. He declines and says he'll find another way. At the moment, he meant that he would choose another travel route, but from the vantage point of the Resurrection, we discover that he also meant he'd find another way to bring down fire upon Samaria. His "other way" is demonstrated in the first reading, when Philip, Peter, and John visit Samaria once again, this time bringing down the fire of the Holy Spirit. That was an awesome connection.
He also explained that the two sacraments of communion (matrimony and holy orders, which I've also heard called the sacraments of service) explicitly contain a calling down of the Holy Spirit. In the new Rite of Celebrating Matrimony, the Litany of the Saints is optional; it's required for ordinations. In each sacrament, the ones receiving it must lay down their lives for the sake of another.
To my great delight, I took enough notes during the homily that I have some extras that didn't make it to this post! It's been a while since I've experienced that. I like it. If I can summarize a homily in just one paragraph, I feel like something went wrong.
I'll end with a quick PSA: Regardless of whether you live in one of the few U.S. dioceses that observes Ascension Thursday, the Original Novena starts this Friday. Join in!
---
For more Mass fashion and commentary, visit Rosie at A Blog for My Mom for My Sunday Best.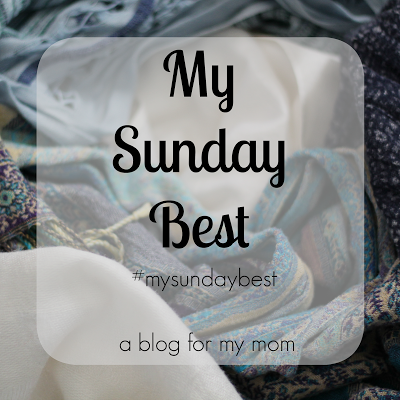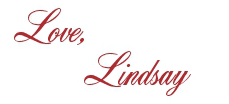 I bet you'll love these posts, too!