After only two months, I'm already accustomed to going to Mass with Mr. Man. It helps tremendously that, not having lived in Louisville independently, I don't have any parish ties. I'm about ready to settle down with a parish, though. We'll see how that goes.
Here's what I wore on Sunday: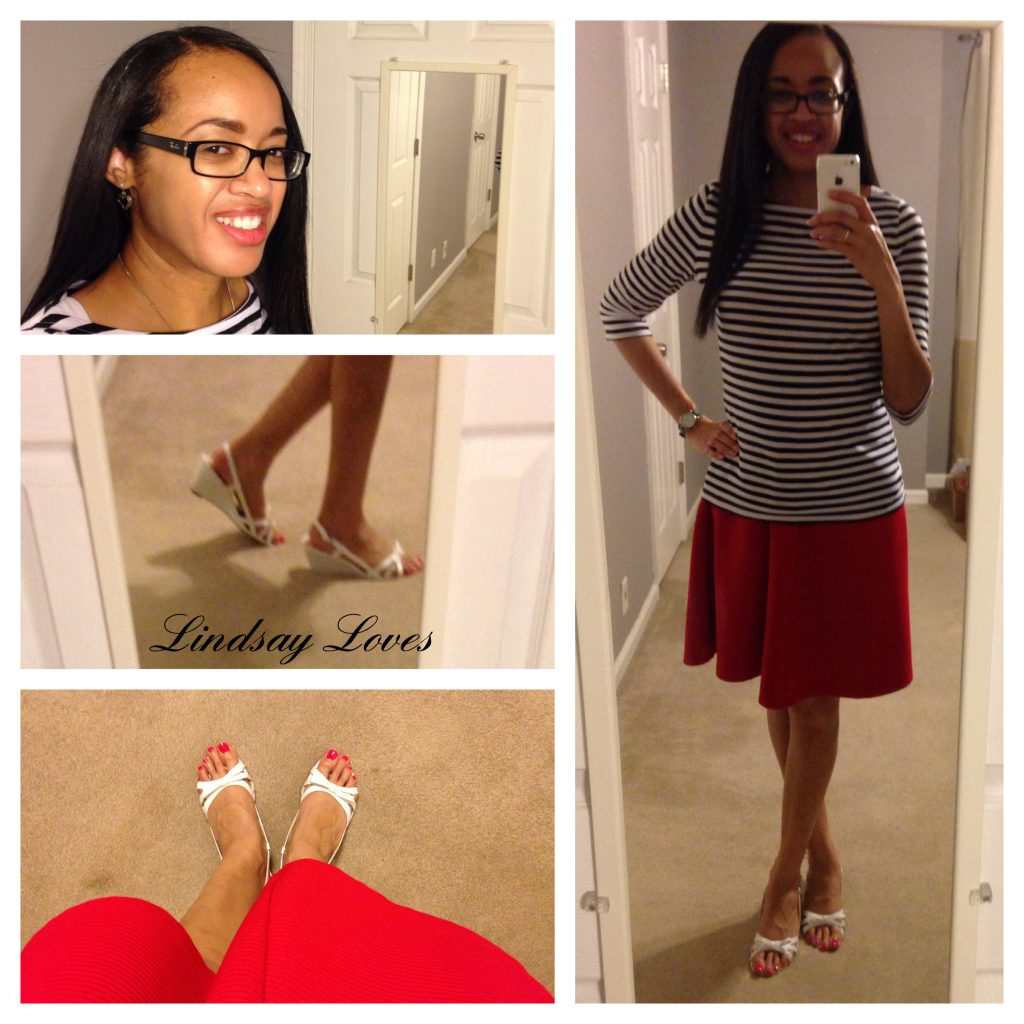 Top: Target
Dress (worn as a skirt): The Limited
Shoes: Payless wedges
Earrings: ancient gift
Everyone seems to be more interested in dressing liturgically when the color of the day is red. Did your pastor ask you to wear red to Mass for Pentecost? That's becoming really common: the explicit request for the congregation to wear the liturgical color for Pentecost. Sometimes I also hear it on Palm Sunday, but not as often. It makes me want to shout, "But wait! There's more! You can dress liturgically for basically half the year!" (No one owns twenty weeks of green clothes for Ordinary Time.)
But I'll take any number of fellow liturgical dressers. I forgot to request that Mr. Man join me this week. Maybe he'll wear a white shirt for Trinity Sunday?
We returned to last week's parish. Father L began his homily by comparing the process of learning to follow Jesus to learning a trade. I don't think as many people learn trades as they used to, though. Think about how many people struggle with cooking. That's something you usually learn at home. Basic car repair tasks like checking tire air pressure and replacing windshield wiper blades become mysteries. There's a whole category of things that I hear people complain they "didn't learn in school," but school isn't supposed to be the place where you learn everything.
Those were my thoughts, though, not his point. His point was that apprenticeship always starts with the easy lessons, the ones that seem dumb. "Here's a socket wrench. This is what it does." "Brown this ground beef." When you thought you were learning how to build a table or make lasagna, the first steps seem like boring hoops to hump through before you get to the good stuff.
In the same way, he said, the basics of the Catholic life seem like a long list of boring rules that don't get you anywhere. "Go to Mass every Sunday." "Don't use birth control." The goal is heaven, but Day 1 can make it feel like the goal is "don't have any fun."
In later days and years of our spiritual maturity, we're heading toward the goal more obviously. It's easy to forget that the spiritual masters became so, however, because they mastered the easy steps first. St. Teresa of Calcutta didn't have to wonder whether she really needed to go to Mass on Sunday or if she could skip it occasionally because she was busy. She just went.
Getting to that level of mastery requires the help of the Holy Spirit. We can ask for his help. We should ask for his help and be attentive to receiving it. We must beg the Holy Spirit for possession of our beginner-level hearts to lead us toward spiritual mastery in heaven.
---
For more Mass fashion and commentary, visit Rosie at A Blog for My Mom for My Sunday Best.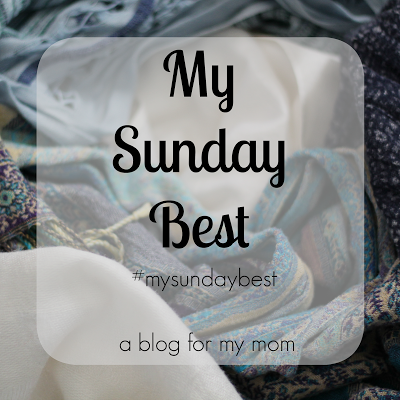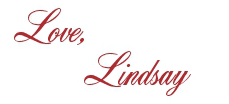 I bet you'll love these posts, too!