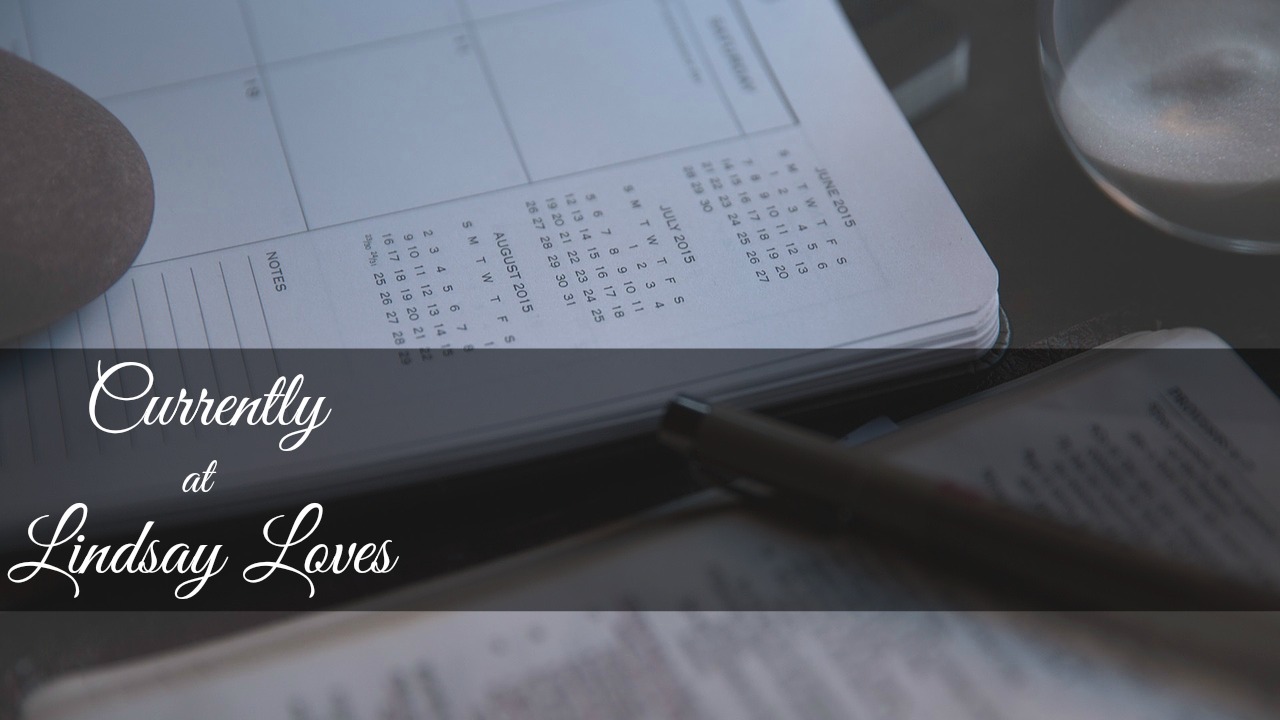 Whew! My June was a whirlwind compared to my May. This month's Currently day is a little later than usual, though, so I think I've recovered enough to summarize June for you.
Here's what I am currently…
Documenting: All of my new-employee information, because I actually got two jobs. I have a full-time job for the summer at a local grocery store. I work in the hot foods department, which is tough, but it's better than nothing. (I had nothing for a while, remember?) The employee discount comes in handy, and it's good to have some income again. I also lined up a full-time teaching job for the fall. All my previous experience has been with high school, but I will be switching to middle school this year. I'm excited to finally be back in my field!
Accomplishing: More in my mornings than I ever have outside of retreats. Before I started working again, I had successfully shifted to a rough 9-to-5 schedule. I got up relatively early, completed some solid personal work before lunch, and called it a day on "work" before dinner. It felt good, almost normal. On the other hand, my grocery store job has a flexible schedule, so I have lost the standard weekend (I get two days off each week, but they're almost never on the weekends, because that's when many people shop for groceries) and the typical workday. I did, however, manage to train myself to get things done at home in the morning when I work in the afternoon and evening. It's weird to eat lunch at 4 p.m. and dinner at 10, but I manage. Shifting just an hour or two later each time my shift, well, shifted has helped immensely, and that's how I plan to transition back before school starts.
Enjoying: The confidence that comes with not being unemployed anymore. This was not my first period of unemployment, but it took a big toll on my self-esteem and sense of self-worth when it was combined with my big move. Like the other times, I wish I had completed more personal projects when I wasn't working, but I'm also more satisfied than ever with what I did accomplish. Thanks, GTD!
Reading: Shamefully, almost nothing! My current line of work is so different from my old job that my old habit of reading while eating lunch has completely fallen by the wayside. I also dove into the huge task of reading my backlog of alumni magazines. Add in the monthly newspaper from my old diocese (which I should probably stop getting now) and the weekly newspaper from my current diocese, and reading an actual book never came to the top of my list. I've got nothing in the queue for tomorrow morning, though, so back to my book at breakfast it is!
Spending: Not very much. Working at the grocery store doesn't exactly pay well. I did take Mr. Man out to dinner (at IHOP; I love IHOP) for a tiny celebration of my restored self-confidence. It felt pretty great.
Recapping: June
I was hired as a teacher again.
I won a free hard copy of Deep Work from an Asian Efficiency webinar. Don't let the name fool you; AE's advice is for everyone and is top-notch.
Mr. Man and I went to Mass in Spanish.
I celebrated Independence Day a little early, again with Mr. Man's family.
I learned how to tell the front of a rotisserie chicken from the back and a chicken breast from a thigh. I almost never eat chicken off the bones, so I struggled!
So what's new with you? What are you reading currently?
---
Currently is hosted on the first Wednesday of each month by Anne of In Residence. This month's guest co-host is Stephanie of Wife Mommy Me. Won't you join us?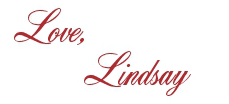 I bet you'll love these posts, too!