Technically, I have not been in any parish halls yet. I don't think Mr. Man's parish has an official "hall." I just couldn't resist the 80's reference! I am still bouncing around parishes as my summer schedule melts toward the school year, so here's what I wore for the last two Sundays of July:
July 22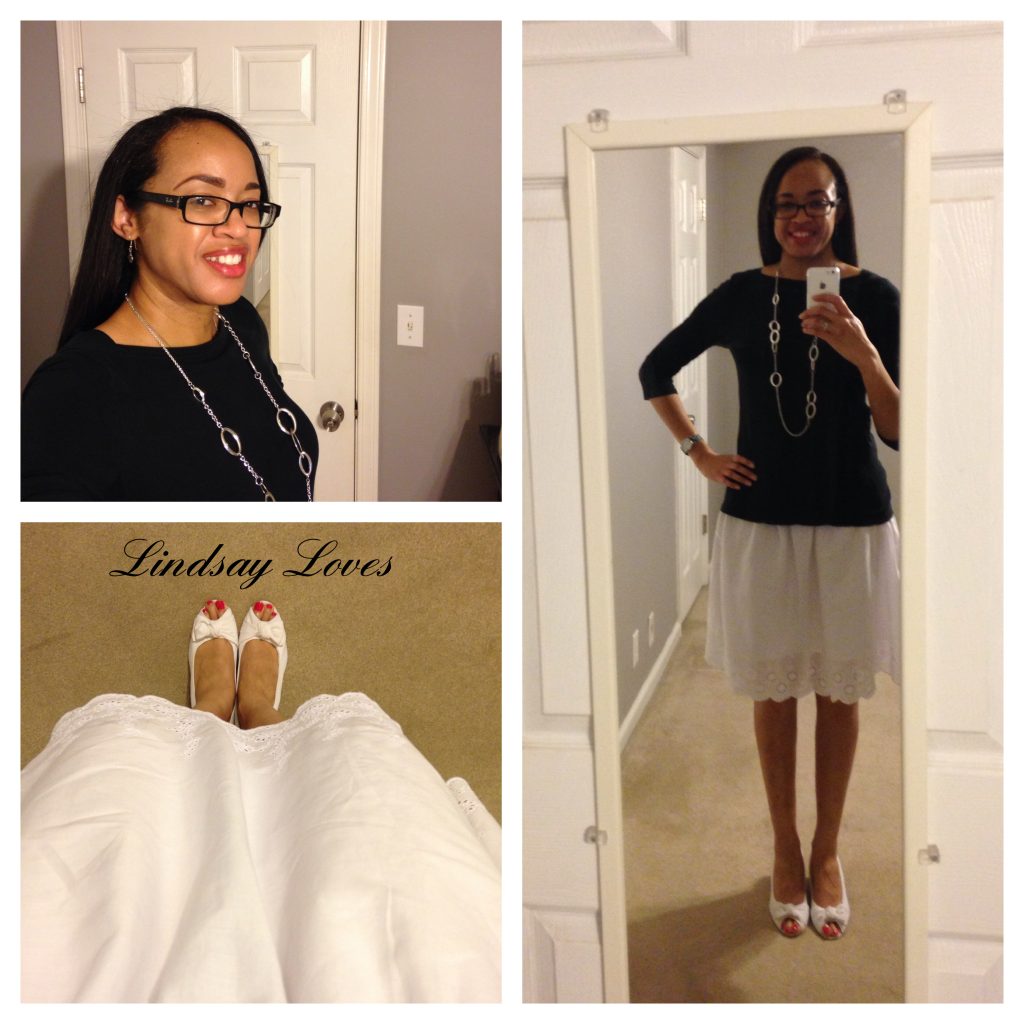 Top: Target
Skirt: Old Navy
Shoes: Payless
Necklace: Target
Earrings: Renaissance festival
It was hot, but not super hot. I first tried this outfit combination last summer in Austin, so I knew I'd be fine here in Louisville. I like the way it balances the lightness of the skirt with the relative heaviness of the top, black with white, and short with long(-ish 3/4 sleeves). I went to Mass solo, so I took the opportunity to wear my least practical shoes. The photos don't quite show it, but they are cork wedges, so I have to walk very carefully in them, and I can't drive comfortably in them. Mr. Man graciously accommodates my adjusted gait when I wear my fancy shoes, but I can tell that he would prefer I lean toward more practical styles more often. But he wasn't with me, so fancy shoes were a go!
I went to what has now officially become my parish. I don't recognize the priests by sight yet, so I'm not 100% sure who gave the homily. He started by listing some of the more common heresies, along with brief but accurate definitions. In particular, he focused on dualism since dualists are big fan's of the day's Gospel. It seems to support the (heretical) idea that the existence of evil means there's an evil creator and that part of creation itself is evil. That means there should be no sacraments, no marriage, no kids, and "no fun." That view is wrong.
On the contrary, especially paired with the strong message of monotheism and the goodness of the one God in the first reading, the Gospel supports God as the Church teaches him to be. The priest made a comparison to The Silmarillion, a prequel to The Lord of the Rings, in which God sings the universe into existence. Evil is a discordant note that enters the song. Rather than halting the song or the discordant note, God mercifully rearranges the other voices so that the evil note becomes complementary.
So this priest was a big nerd, but he was among my favorite kind of nerds.
July 30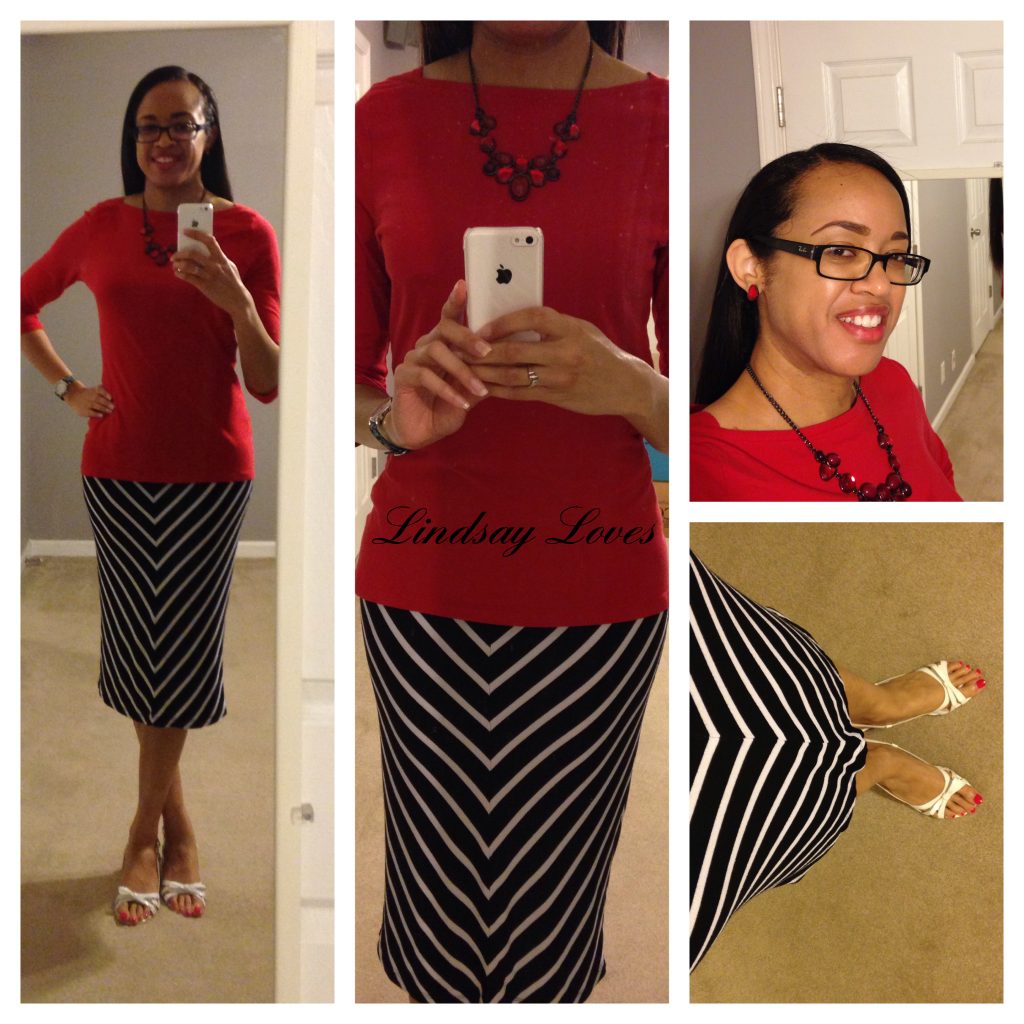 Top and skirt: Target
Shoes: Payless
Necklace and earrings: Charming Charlie
This week, what I had in mind was how much I missed the way I used to dress. This is the kind of outfit I wore to work when I had my old job (with more practical shoes, of course). I haven't worked at that job in months, though, and my current job requires a uniform, so I was out of touch with my sense of style. It was nice to feel dressed like myself again.
Due to that current job, I needed to go to Mass on Sunday morning, so I zipped over to Mr. Man's parish (but again, without him). One of the priests made a plea at the beginning of his homily for us to work to increase the parish. This made me feel super awkward because, well, I'd already joined another one! They are always welcoming, however, and that's a grace I don't take for granted.
The obvious theme of the day's readings was to determine what's important to you and be willing to sacrifice to get it. For example, the priest's brother had spent $1000 on his home prayer corner during a house remodel not to show off, but because God was important enough to drop that kind of cash. He reminded us to seek to be free from attachment to anything besides God. I could have used some more practical suggestions, but I appreciated such a clear message.
---
For more Mass fashion and commentary, visit Rosie at A Blog for My Mom for My Sunday Best.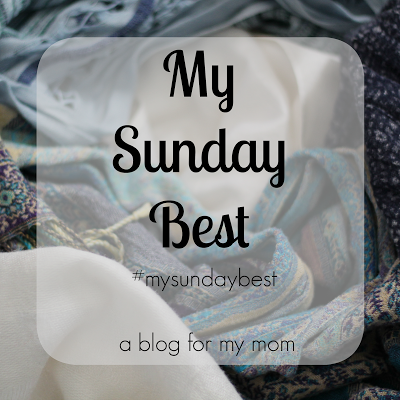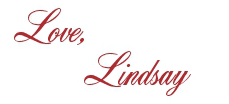 I bet you'll love these posts, too!