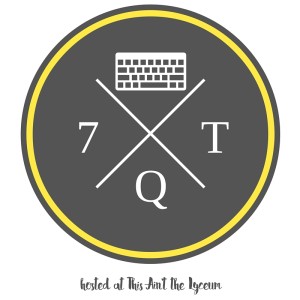 Faculty orientation has begun. I'm slowly getting my teacher vocabulary back (for example, "vertical curriculum alignment"), preparing for the new perspective of younger students (I am moving down to middle school from high school), and trying to navigate my new school.
Some of that is almost literally navigating, via mental map-building; the school has a complex floor plan! I haven't gotten lost yet, but I'm sure the time is coming. I forgot about that feeling of walking through a new door into a familiar room, feeling like I've slipped through a wormhole.
I must say that I love my new commute, though. It's much shorter and easier, and it gives me just the right amount of time to switch from Teacher Mode to Regular Mode.
I used to listen to music when I got ready for the day. Podcasts were reserved for my exhausting commute, and I only read books. Lately, I've been trying audio books. It's a very different experience, both in the sense of needing to pay attention as I do my hair and makeup and in the sense of listening to a book instead of looking at it. My most recently completed audio book was a huge letdown. It was a good lesson in being discerning about the books I choose. I can only read (and listen to) so many!
Laura Vanderkam left me mildly terrified when she pointed out that our available time to read books is as limited as our time on the planet. I am not sure I'll be able to keep up my reading pace when school starts. (Audio books will probably help.) At best, I'll probably only read her approximated 1250 books before I die. That includes books that I don't wind up liking very much!
That number also makes me think about books that I recommend. Is the book I'm pushing good enough to be one of my friends' 1250? Is it really a "must-read" when the number of "can-read" books is so few?
"Study: Less sex education leads to less sex." Yeah, that caught my eye when I saw it, too! The article is worth reading (it ends at the bolded headline, "Is opposition…?"), but the main point is that, across England, when huge budget cuts came for a government program designed to prevent teen pregnancy, the rates of teen pregnancy actually went down, region by region, with the biggest declines in areas with the largest budget cuts. Even the researchers were surprised.
I'm not sure I'm surprised. Is it any wonder that providing less information and birth control to teens makes them less likely to take the risk of pregnancy? If you push information that makes it sound as if they can have sex without babies basically forever, I can see how that might open the door to risky behavior for teens who might otherwise be turned away by the risk of pregnancy.
I have a new level of sympathy for people who work on weekends or in retail. I frequently come to the defense of such workers when other people complain that a store is closed when they wanted to shop (do you want to work on Sundays; if not, why should someone else work, and work late, so that you can shop at 8 p.m.?) and been polite to people in less-skilled jobs. I'm no saint, but I try to keep that point of view in mind and be grateful for the opportunities I have.
But now, I've been there, for a little while. I've felt the need to cling to my identity (and job) as a teacher when people think of me as "just" a cook. I've worked until 9 p.m. Saturday night and then gotten up early on Sunday to go to Mass before working another full 8-hour shift. I've been unable to see Mr. Man as much as I had before because we worked on opposite schedules.
I always hesitate to wish or pray for greater perspective because I'll wind up with a hard-learned lesson. I didn't even ask for this one, and I got it anyway.
I started getting space warnings on my phone, so I deleted Instagram. It wasn't a social media self-assessment, like the one that led me to delete Facebook; it was really just about the space. Then the weirdness began.
Instagram started sending me emails. It let me know how many of my friends had posted. It suggested accounts for me to follow. (I will not follow Kim Kardashian unless she's leading me to emergency supplies or shelter.) It took a while for me to realize that was all triggered when I deleted the app! And then it got even weirder:
I uninstalled Instagram because it was a space hog. Now I got a Facebook notification of my new IG likes. And I'm tweeting about it.

— Lindsay Wilcox (@lndsyloves) August 8, 2017
I still haven't reinstalled the app, but I did log in from my browser when I got some likes. Gotta block and report those spammers! Now I think I'm permanently weirded out by how closely these computers are watching me (she says, recounting the whole thing on her blog).
In other Twitter news, I started some legit discussion with this tweet:
It will never ever be okay to talk on the phone in a public restroom.

— Lindsay Wilcox (@lndsyloves) July 27, 2017
True story. That was inspired by my actual experience. Some spaces are still sacred! My desire to not have my restroom behavior transmitted via phone trumps your desire to make that call right then. What could you possibly need to talk about with someone so desperately that you must have that phone conversation while in the restroom?
And for a final social media moment, I shared this post from Goodreads on Facebook and got so many awesome responses! What's yours?
---
For more Quick Takes, visit This Ain't the Lyceum.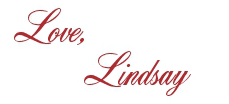 I bet you'll love these posts, too!