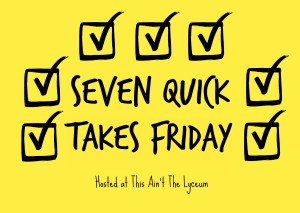 I read this in Friday's Augustine Day by Day. This is why I can't switch to Dominican spirituality, although that's my #2. Augustinian spirituality is just so me.
The peace, then, of the body lies in the ordered equilibrium of all of its parts; the peace of the irrational soul, in the balanced adjustment of its appetites; the peace of the reasoning soul, in the harmonious correspondence of conduct and conviction; the peace of the body and soul, taken together, in the well-ordered life and health of the living whole. Peace between a mortal man and his Maker consists in ordered obedience, guided by faith, under God's eternal law; peace between man and man consists of regulated fellowship. Peace, in its final sense, is the calm that comes of order. Order is an arrangement of like and unlike things whereby each of them is disposed in its proper place.

—St. Augustine, City of God, Chapter 13
I love it.

I rebranded my blog several years ago, when I bought this domain name, and now my beloved Austin CNM has rebranded to ATX Catholic. Cris has a great explanation for the rebranding, as well as the refreshed logo, and I am totally behind it. The organization still owns austincnm.com, so all the links will redirect, and the Twitter handle has been updated (#21stcenturyproblems). My site will follow suit shortly. My role isn't changing, but I, for one, am very glad to not have to explain anymore why we didn't spell out the "Catholic" part and what "new media" is.
Speaking of scheduling, I got another report of my Pocket stats, just like I did last year. I'm now in the top 1%, which makes me wonder how much data Pocket is holding for people who have stuffed and then completely abandoned their accounts. (Another #21stcenturyproblem.)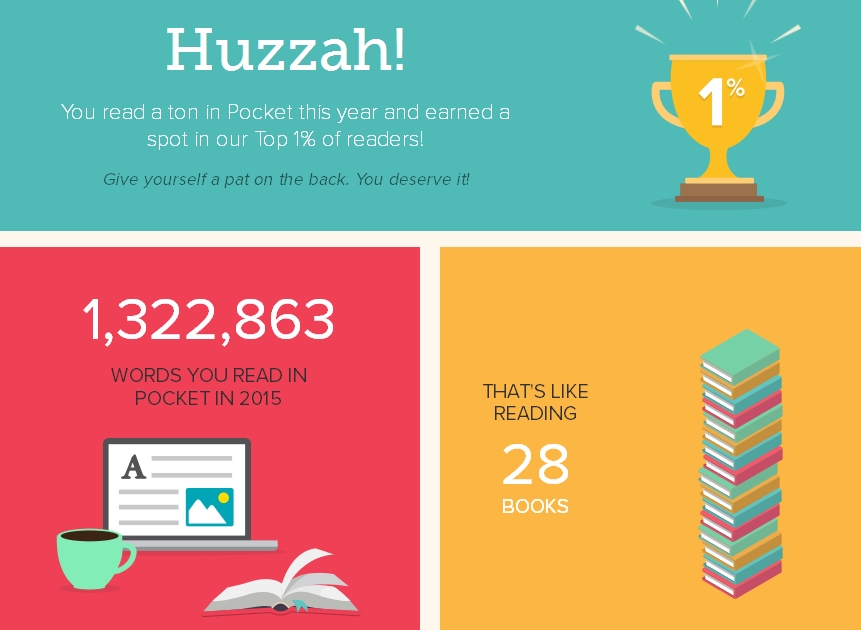 I give kudos to Pocket for finally convincing me to (and giving me a great tool to) read "What ISIS Really Wants." I saw that on Facebook a lot before I finally actually read it. You can never be sure about info that doesn't come straight from the source, but I love The Atlantic, and I love magazine features, and I am praying that someone stops the atrocities soon.
My greatest takeaway from Your Money or Your Life was that when we work, we sacrifice some of our life in exchange for money. We then trade the money for stuff: food, clothes, tech, "intangible benefits" from donations to charity, etc. Transitively, we trade our lives for stuff. One question that guides you toward financial integrity is whether you are happy with the stuff you're trading your life for.
Many people are familiar with the concept "hours to earn." Is a new smartphone worth the hours and effort you had to put in to earn that much money?
Fewer people are familiar with the concept "actual wage." How much do you really make when you factor in:
benefits you're using (vacation time and health insurance),
benefits you're not using (matching funds for your retirement plan deferrals), and
what it costs you to work (commute time, work clothes, and stress relief)?
Deep, I know.
I thought about that when I listened to Get-It-Done Guy describe how to assign a monetary value to your time in his podcast. I had to read the transcript later because I was so lost in thought that I was only half paying attention to the audio. It was an eerie synchronicity with my recent introspection about how I spend my time, year-end/year-beginning thoughts about what I'm doing with my life, two separate productivity e-newsletters, and the impending beginning of the spring soul-cleaning we call Lent. Maybe God is trying to tell me something. Can you give up "not having a life plan" for Lent?
Sometimes I have trouble staying focused. I have noticed, though, that I tend to go on productive tangents. When I was doing my monthly review this week (it's not GTD, but I find it helpful), I got distracted with some of that higher-level life thinking and organization I've been working on. I organized my password manager, my Google Drive account, Dropbox, and my feeds in Feedly into folders that match my Areas of Focus. I was fine acknowledging that I don't have many passwords connected to Health & Beauty. It was harder to see how full and unfinished my Personal Growth stuff is getting.
In case you missed it in this week's NAS post, I stumbled across the most amazing list of tips to stop avoiding conflict. That's some of the best advice I've seen in a really long time.
Lent starts Wednesday. Yes, people will come piling in like a clown car unloading to take your seat and your parking space. Pray that they will come back on Sunday, and the Sunday after that, and the one after that, forever, and pray for mercy upon yourself for your uncharitable thoughts. I will be doing that, too.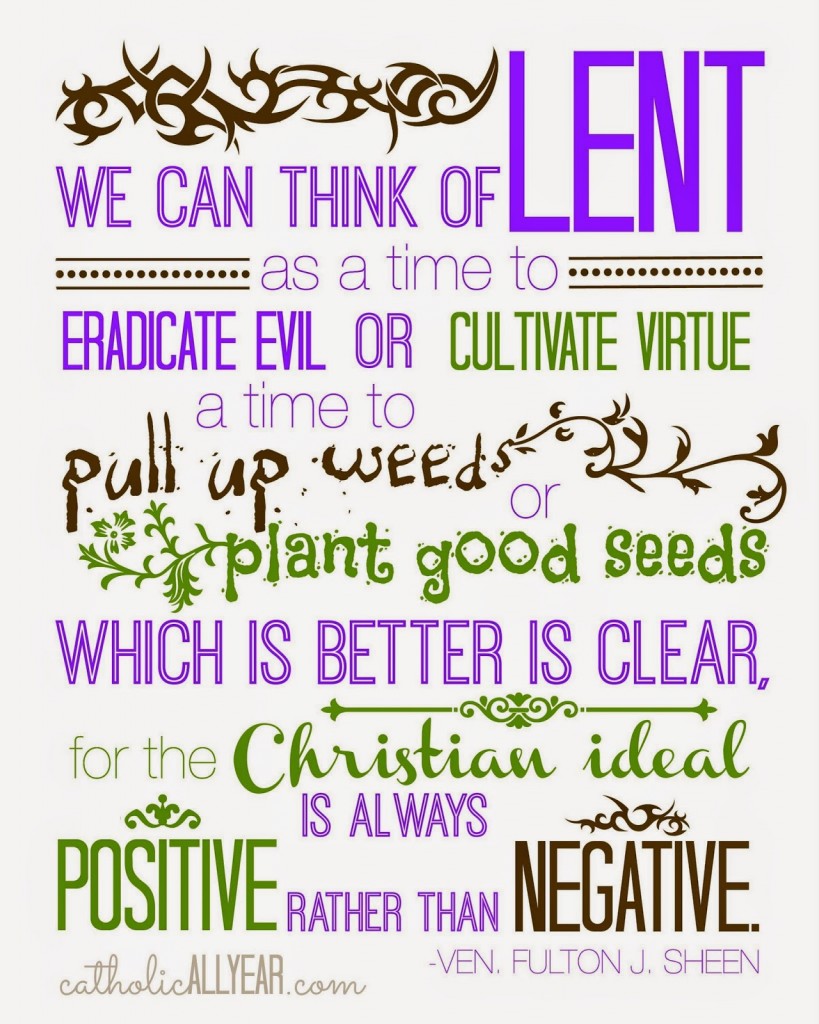 ---
For more Quick Takes, visit This Ain't the Lyceum.