Hey, my posts don't have to be complicated; I just have to make them. This is what I am trying to relearn.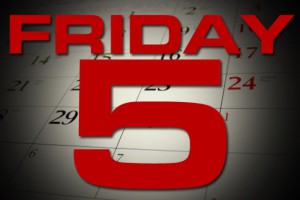 Which superpower would you have, if you could only have one: flight or invisibility? I would pick flight. Invisibility is only good if you are also intangible. There's no use hiding if someone can bump into you. Being able to get places quickly would be handy, especially if I can take someone with me Superman and Lois Lane-style.
Who is your favorite fictional super-being? Captain America, hands down. He's my celebrity crush! I like him because he's super strong, and super patriotic, and super polite (he always calls Agent Romanov "ma'am"), and a Christian ("There's only one God, ma'am, and he doesn't dress like that.") What's not to love?
If you could have any one superpower, would you use it to change the world? As opposed to using it for evil? Yes. But which superpower? What if I'm like Moist from Dr. Horrible and have a really lame power? Making things slightly wetter is only useful if the world is in danger of being a desert or letters are in danger of going unsealed.
Can you see yourself becoming either a "hero" or a "villain"? Is this multiple choice or is "neither" an option? I hope I would be a hero because I tend to be against evil in my everyday life. My heroic acts are usually extreme organization, neatness, or grammar and language miracles. Those aren't always exciting enough for an origin story, you know?
For your secret identity, what would be your occupation of choice and why? I would be a teacher, because no superhero is (that I know of), but that would be an excellent way to share all the lessons I've learned by fighting villains. Can't you just picture Grammar Girl (or whoever) teaching her class at the end of each episode, tying up loose ends and enlightening young minds? That would be pretty awesome.