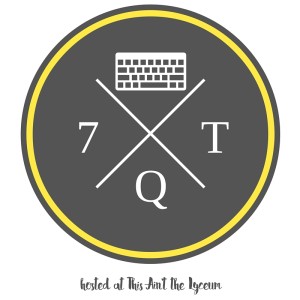 I can't remember if potpourri has actually been a category on Jeopardy! since I've been watching as of late, but it's fun when it is, and it seems very appropriate for 7QT, so I'm going with it.
The Apostleship of Prayer publishes a daily two-minute reflection to YouTube (and I think to Catholic radio, but I don't actually listen to Catholic radio, so I can't confirm or deny). I don't watch them every day, but I marathon all the videos in chunks. They're great for watching on my phone when I'm standing in the kitchen waiting for something to cook.
I thought this recent one on why/how we are supposed to (or not supposed to) judge people was especially good:
As I mentioned the last time I did 7QT, I did revise my life plan. It did not have my grandmother in it, although it now has a reminder to call my grandfather (on the other side). It was useful to do a really big sweep through since so much has changed in my life. It also encouraged me to pick up two daily habits I'd tossed by the wayside: reading through the Bible and practicing my Spanish vocabulary with Duolingo. I feel productive.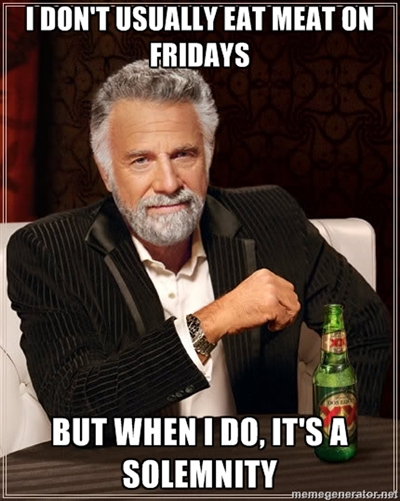 There's a Friday solemnity during the Easter octave every year. Simcha Fisher hilariously called it "Meatster Friday," and I think I have to call it that from now on.
Before Currently, I did tl;dr. Jenna came up with the latter, short-lived link-up before she mostly stopped blogging. I swing by very occasionally to see if she's posted anything, and on my most recent pass-through, I noticed a lovely post about short prayers to keep ready at a moment's notice; she calls them "arrow prayers."
Somehow, I found a similar set of very short prayers compiled by a priest. He has some great ideas in particular for how to pray for people you don't like very much and how to seek forgiveness in awkward situations. Even tiny prayers are better than no prayer at all.
I ate kind of a lot of Ben & Jerry's ice cream this past week. It was Peanut Butter Fudge Core, and I completely underestimated how decadent (and fast-melting) it was going to be. I also ate about half of the pint in one sitting. I should stick to the extra-cheap, simple flavors from now on, and I should eat just a little bit from the pint, like I like to. Feeling too full is never great; feeling too full of ice cream is… ugh.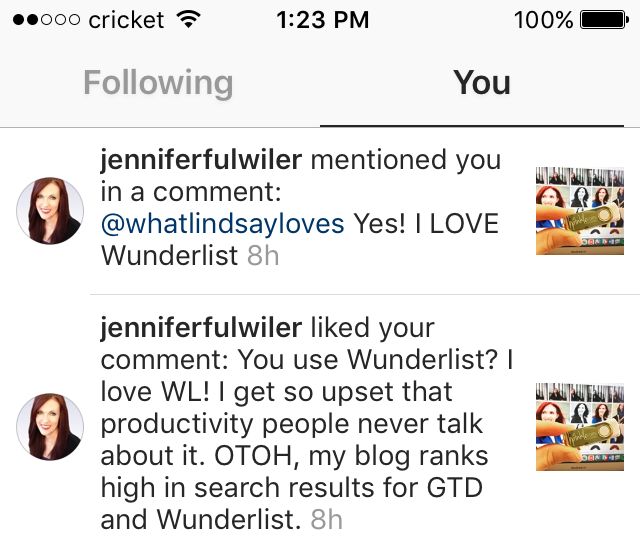 Whenever someone shows their computer desktop, I always peek at what's on the periphery: how much phone battery do they have, what apps are running in the background, etc. I can't help it! Jen Fulwiler did not mean to share that she uses the Wunderlist desktop app on her Mac, but I spotted that cute red star banner immediately. Now I'm sad again. I miss Wunderlist.
Mr. Man and I won trivia last week! There were only about a dozen teams, but we somehow had an amazing run and took first place with just the two of us. It was bewildering and awesome, and it is unlikely to ever happen again… but we'll try.
---
For more Quick Takes, visit This Ain't the Lyceum.