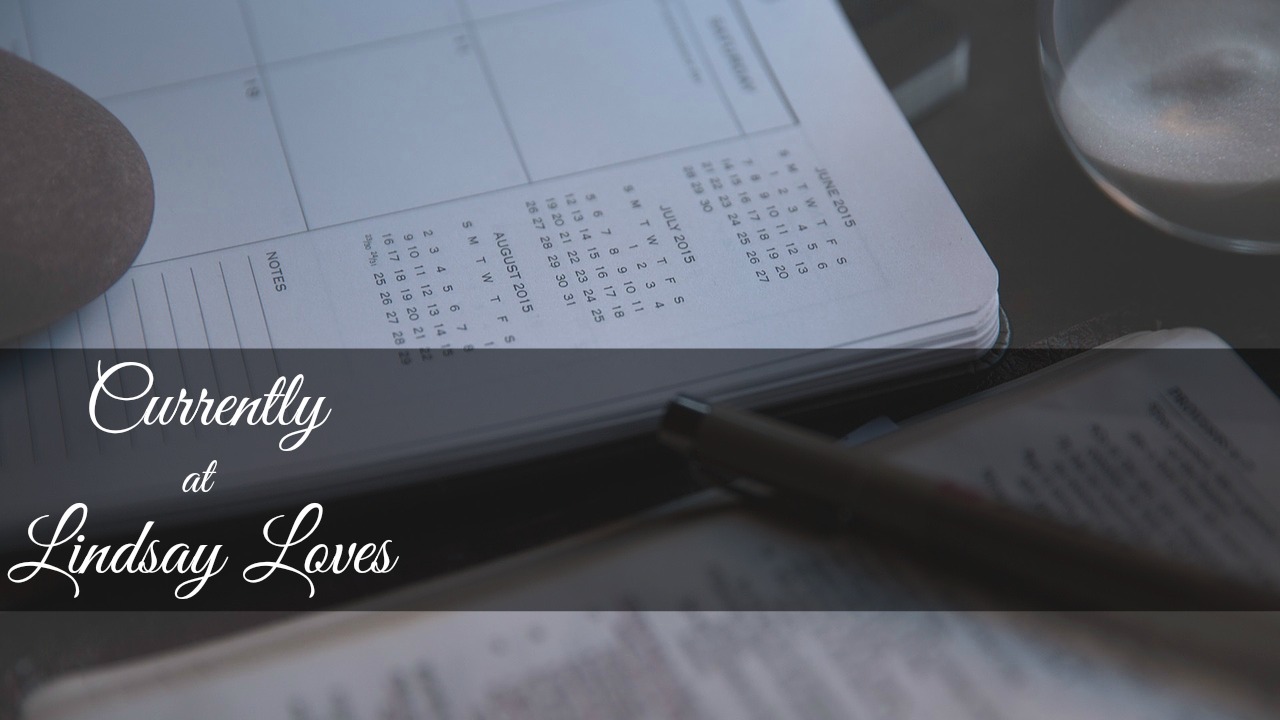 My April was tough. It started off with the back end of my move to Kentucky and ended with more stress than I would like to dwell upon, so let's get on with the rest of the post, shall we?
Here's what I am currently…
Baking: Not a thing. I have yet to even turn on the oven in my apartment. I considered it when I was getting ready to eat leftover pizza (I prefer oven reheating to the microwave for pizza), but then I realized I could eat the pizza much faster if I had it cold. I actually enjoy cold pizza and French fries, but only if they are "in the fridge overnight" cold. "Left out on the counter" cold is not the same thing.
Listening To: Podcasts at home, for a change. I started out my life in Louisville by listening to the radio as I got ready in the morning, as usual. Then I realized that, with no commute, I didn't have a built-in time to listen to podcasts! So I replaced music with conversations, and now I'm back in business. I'm sad that Modern Manners Guy has ended, but I'm glad that Beyond the To-Do List and the GTD Virtual Study Group are publishing new episodes again.
Loving: Bagels. Sometimes it's as simple as that. I eat a whole-wheat bagel with butter and drink orange juice every weekday morning. I could eat less expensive or more protein-packed breakfasts, but that's what I like. In a life where not much is normal anymore, it's nice that some things don't change.
Planting: Ha! My grandmother was good with plants (flowers and vegetables), but that skill did not trickle down through the generations. I am from a fake plant family and have no shame about that.
Remembering: Nothing, as usual. I have always had a terrible memory. When I embraced GTD and built the habit of writing things down, I solved that problem! I recently left my beloved Wunderlist when they announced the planned shutdown. They didn't give a date, but I was already burned when Microsoft bought, ate, and shuttered Sunrise. I'm not letting that happen again; I started using Todoist instead. The transition is still in progress, but I'm mostly back in action. I have some separate posts about that in the works.
Recapping: April
Mr. Man and I observed the whole Triduum together.
I switched task management apps from Wunderlist to Todoist.
Therefore, I published what will probably be the last post in my Wunderlist and GTD series.
I attended the Peak Work Performance Summit online, where I heard some of my favorite speakers and some new ones.
My refrigerator broke. My landlord replaced it as soon as he could… which was a week later.
So what's new with you? What are you listening to currently?
---
Currently is hosted on the first Wednesday of each month by Anne of In Residence. This month's guest co-host is Nancy of NY Foodie Family. Won't you join us?