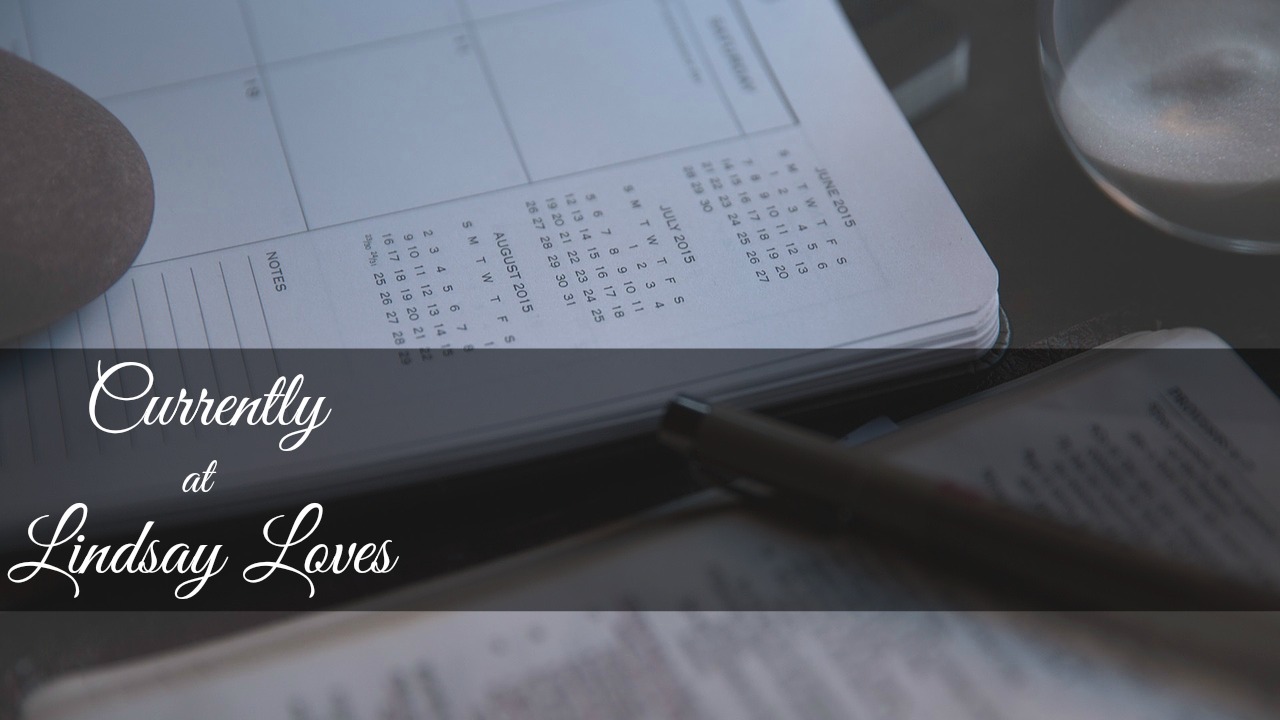 My May kind of crawled along, much like April, but then it picked up like crazy! The last few days have been slightly overwhelming. I'm not engaged; I just got a job. Blog-appropriate details are forthcoming.
Here's what I am currently…
Planning: Well, my life is kind of up in the air at the moment. This is good because having a job means I have things to do, but it's bad because I sort of had a life beforehand. I love habits and routines, and mine have changed a lot. Setting new routines will take a while, and although I am glad to have the reason for the changes, I'm anxious about how those changes are actually going to go.
Yes, that is all vague. It's vague on purpose.
Wishing: I had put more attention into completing my personal projects when I had more time on my hands. I'm delighted to have kept up my prayer habits, worked on my Spanish vocabulary, and read the entire books of Wisdom, Timothy, and 1 Peter, but my physical files are just as sloppy as they were before.
Learning: The ropes of my new job. I forgot how awful it is to be the new girl, but there are some clear advantages. I'm older, so I know my self-worth, maturity, and capabilities. I've experienced enough company and organizational cultures to know that every one is different. You just have to learn over time who to trust, who has your back, and how things go around the place (especially as they relate to the way they're supposed to go). That was probably one of my best takeaways from my last job: figuring out the culture, finding my place in it, and rejecting it where appropriate.
Browsing: The J-Archive. Since I watch the show live most days now, I'm really just looking for the winners' Coryat scores (at-home score equivalents) to see how well or poorly I'm doing. I got Final Jeopardy! wrong for over a week a while back, which was sobering. Without the data, though, I wouldn't have realized that at all.
Going: To visit Mr. Man's family for Memorial Day. Most of my friends in Austin were too far into parenting for a young adult celebration of holidays, but not far enough into it for a family-plus-friends-and-their-families gathering, so I spent most of my holidays alone for a while. It was nice to not be alone.
Recapping: May
I started blogging about using Todoist instead of Wunderlist.
I became re-certified in Adult CPR and AED. I am now qualified to save your life.
Mr. Man and I crushed at trivia (more than once!), attended a wedding together (just the one time), and finished watching the first season of A Series of Unfortunate Events. I think I can safely say we enjoyed all of these things.
I got my teaching license renewed.
So what's new with you? What are you learning currently?
---
Currently is hosted on the first Wednesday of each month by Anne of In Residence. This month's guest co-host is Erin of Love, Fun, and Football. Won't you join us?