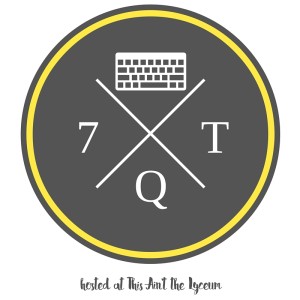 Way, way back in the early days of this past school year, I really thought I would still be able to blog regularly even while teaching. That was not a great plan. It turned out to be an exceptionally difficult year. This week's takes lean heavily on things that happened actual months ago that I never got around to sharing.
The moral of the story is that, even when I disappear from this space for months at a time, it's likelier than not that I'll be back.
Although I didn't blog, I did manage to keep up with my reading. Conquering several texts for school helped me finish the Goodreads Challenge much earlier than usual: in October!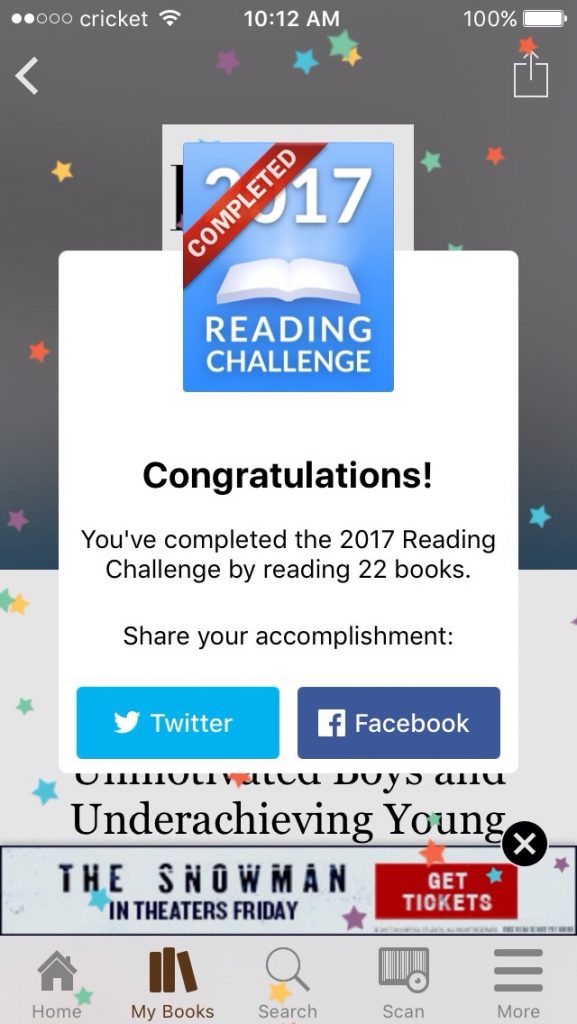 I ended the year by reading 29 books, which made me feel like a boss. For this year, I crammed in so many books (including some short ones) that I'm 90% finished with my challenge already! Despite many defeats over the last ten months, I won when it came to reading.
As in previous years, reading a handful of articles in Pocket and watching YouTube videos I send there put me in the top 1% of Pocket users for the year. I still think that most of the user base must just toss things in and completely forget about them.
Finally, just a few weeks ago, I completed a year-long streak on Duolingo. I learned Spanish in high school and minored in it at Maryland, so I can't attest to how well one can learn a language with Duo, but I've found it useful for working on vocabulary. I don't get much of that from Evangelio del dia and El País.

That's the end of the old news. In a new development, I have been taking private lessons in West Coast Swing, and it's been such an enriching experience. Even before my year-long hiatus (which I saw coming), I knew I would eventually need private lessons to correct my bad habits and dig into my particular needs as a dancer. I started saving for them at one point, but other, more urgent expenses derailed that.
Now, though, I've only had three private lessons, and I can already appreciate the difference.
As a classroom English teacher, I know full well that many of my students can achieve more with one-on-one attention. I've seen it happen. That's not how school works, though. I'm one teacher, and I have between 9 and 27 students who all deserve my attention. But they can't get it individually and simultaneously. School is primarily a place for group instruction.
(The concept of "small groups" frustrates me to no end. Three people is barely a group, and eight is kind of a lot to be considered "small.")
I do my best to work with students one-on-one as much as I can, but we're all in the classroom together. I have to figure out how to teach that way, and they have to learn that way.
Now that I'm experiencing the dance version of tutoring, I understand both sides of that tension much better. (And for the record, I still also take group dance classes. They make my budget happy.)
Let's close with two very different throwback videos. I was up early yesterday, so I saw Drake's new video within hours of its premiere. That is very unlike me. The linchpin was that it features a Degrassi reunion! I'm on the fence about Drake, and I don't always like his language choices, but Degrassi will leave me smitten any day. It's nice to see Drake acknowledge that he didn't really start from the bottom; he started from a Canadian teen soap opera.
Finally, I love the 80s, and I was so enchanted by this hit list mash-up featuring Sesame Street characters doing delightful parodies. Watch all the way to the end, check out the amazing costumes, and pay attention to the backstage banter!
---
For more Quick Takes, visit This Ain't the Lyceum.