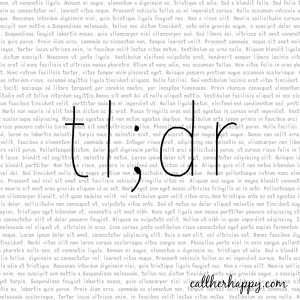 I have not yet managed to sum up my year (priorities!), but I can handle a month. Here's what I was up to:
That is a lot more than I thought I'd have to share. My life got kicked into high-gear a little bit in December, but it is so much better than my days of being at home every night that I'm grateful for the flurry of activity. Did you make it through December okay?
---
Thanks to Jenna for the genesis of tl;dr. Visit her at Call Her Happy.