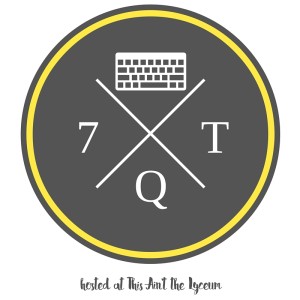 As evidenced by the "old news" in last week's 7QT and my ridiculously overdue 2016 year in review post, I am still clearing out my backlog of things I wanted to share here. Will you humor me with just a few more oldies?
For the third year in a row, I was among Pocket's top 5% of readers. Or maybe it was the opt 1%. I can't remember! I neglected to clip the email properly to share a screenshot, so just trust me; I read a lot in Pocket.
If you like to read articles online (or watch videos), but find yourself wandering down the rabbit hole of links or worrying about wasting data loading ads on your phone, you'll enjoy Pocket. It's been revolutionary for my reading habits. Why scroll through Facebook aimlessly looking for something to read on the go when I can read articles I have already curated?
I don't have the link to my Pocket Year in Review anymore, but I do have my Goodreads 2016 Year in Books. I was pleased with last year's reading. I read plenty of nonfiction early in the year and slipped in some awesome fiction towards the end, and I met my overall book goal. Goodreads has been excellent for my book-reading in much the same way Pocket has for articles.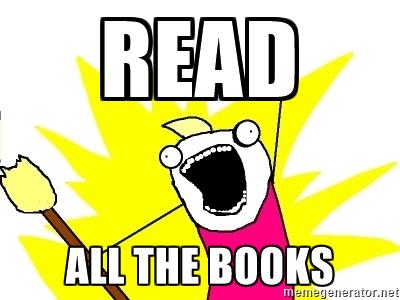 I was much less pleased with my life planning. I still have the plan, but I haven't reviewed it for at least six months. I'm pretty sure it still shows calling my grandmother once a month as an action item, and she died in August.
I am expecting to have some time in the near future for some extensive revisions, though, so I was glad to pick up a free life plan review tool from Building Champions back at the turn of the year. The video is no longer available, but the review tool (and the free tool for writing your first draft of a life plan) are still there.
We plan vacations, and we plan weddings, but have you ever planned your life?
I am still reading and loving Verily magazine. I especially like their "Gentlemen Speak" feature, which consists of articles written by real men or roundups from interviews with the same. Before I met Mr. Man, I often wondered why the nice, smart, charming, churchgoing men I met were never interested in me. We clicked so well! Wasn't there something more than just "not feeling it" or the standard-but-infuriating "intimidation" factor? Andrew Mentock offers a few novel ideas why a great conversation doesn't always lead to a date invitation.
Fun fact: I have had the pleasure of meeting Mr. Mentock (not to be confused with Mr. Man) in person. The Internet is maybe not such a huge place after all.
Related to the dating theme, I was fascinated by an essay posted in ZENIT about the effect that promoting chastity has had on slowing the spread of AIDS in Uganda. Americans in particular seem to think of Africa as one homogenous zone that needs saving, where AIDS spreads like wildfire. That's not true any more than it's true of the U.S. The A-B-C method really can work.
I manage my email really well, so I tend to stay subscribed to email lists for a long time and actually read what they send (or unsubscribe properly). I was not, however, expecting to hear from Small World of Words. I participated in their word association study online so long ago that I have absolutely no memory or record of it.
It was neat to see the results, of course, but getting that random email was also a reminder of just how long scientific research takes. We tend to just hear about results—especially when they are sensational—but I always forget that it might have taken years of data collection and analysis to get to those conclusions.
My life as a YNABer is still going well. I am currently casually mentoring a recent convert to budgeting. It took some encouraging to get past the idea of waiting for a "normal month" before committing to building that first budget. There's just no such thing as a normal month!
There will always be something unexpected. Your car will need repairs. Your child will get sick. A bill will arrive. There's a reason I built my first budget with a category called "Stuff I Forgot to Budget For."
Budgeting is not about being able to predict the future or relying on historical spending data. It's about using the money you have now to pay for the things you need now, some things you just want, and things that you'll need later. Budgeting is about facing reality.
---
For more Quick Takes, visit This Ain't the Lyceum.