The Good Ship R/Hr. For those of you that love Harry Potter, I highly reccommend FictionAlley. (See that link on the right?) It's a site for fanfiction readers and writers. Anyway, I am a R/Hr shipper, meaning that I believe in a romantic relationship between HP characters Ron and Hermione. Thankfully, FA has a whole ship full of people just like me. So, why does this deserve mentioning?, you might ask. I give you our unofficial motto, from the ship psychiatrist, Liz:
Welcome to the Good Ship. Where Voldemort sings Britney Spears, EVERYTHING is more than strictly decent, trees rule, rocks don't speak, and the psychiatrist is crazier than you are!
Interested? Good. Click here for more crazy antics on the Good Ship. (Warning: Gutter-minds are accepted, and even welcome on our ship.) =)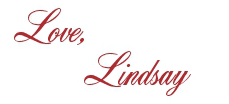 I bet you'll love these posts, too!