IM'ed Tanya some more just now. I sent "The Porridge Diaries" to her as well, and she suggested I submit it to Chicken Soup. I think I might. I'll have to check to site out in a bit. I sent it to Andra, and she likes it, and the people at school liked it, so I guess it's good enough. I just have to HTML code it for fanfiction, and then I'm good to go. Semi-published author, here I come. =)
Went out with Dad again for driving practice. The lot we usually use was too busy, though, so he decided to just let me tackle a longer bit of street.
Bad idea.
I was so nervous, especially since I didn't get in some extra turning practice (like I wanted), so it wasn't much fun. Traffic is scary. Especially when you're not really comfortable with the gas pedal. And you break too hard. In short, if you're me. Sigh. I have a driving lesson on Saturday, though, so I should be able to practice more then. Anyone else think it's weird that the govt. requires parents to be in the car with their children? I don't know about anyone else, but I can almost sense my dad's nerves when he's in the car with me. (When I'm driving, I mean.) Not a good sign.
No school tomorrow. We're out for the primary elections. They use some of the schools as polling places. I don't think they're using mine, though. But I'm not complaining! =) My mom volunteered me to help at the poll my grandma works at, and I have to go have a consultation with an orthodontist (not about braces), but the rest of the day is *so* mine. Except for studying for my tests on Wednesday.
Which will be September 11th. It doesn't seem like it's been a whole year. We came back, though. We're okay now. And that's what matters. :)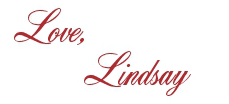 I bet you'll love these posts, too!