Time for another angst-free entry. Mostly because I don't think I'm all that angsty. I keep this blog because… well, because it's easier for me to say things when I can write them down. Conversation is great, don't get me wrong, but this is easier somehow. Maybe it's because I don't have to deal with the immediate reactions of whomever I'm talking to. And this way, I can share. It's so much easier to answer the standard "What's going on with you lately?" (or, in other cases, "Sup?") by just providing linkage.
I think the other reason I keep this blog is that I love to write. I have a passion for writing that is unmatched by my passions for reading, chocolate, and Harry Potter combined. (Believe me, that's quite a lot.) The best way I can think of to keep my "mad skillz" up to speed is to write — much and often. The world is so much more writing-centric now, thanks to email and the Net. If you can't write, what can you do? Writing is so expressive. It amazes me how some people are so… against writing. HOw can you not love the written word in all its descriptive, symbolic, expressive glory?
Now that I've got that out, back to My Boring Life. Still undecided about joining the swim team. Now I've got Megan, Stephanie, and Andra all telling me to go for it. Decisions, decisions. I haven't been up to much lately, as you can tell. I'm pleased, though, that people are reading my blog. I now have two pages in my guestbook — quite an accomplishment when you consider the few people who have this link. I keep it somewhat exclusive that way, but I don't spill everything here. Some things just should not be public knowledge, and what is the Net if not extremely public? And anyway, I know who my readers are (pretty much), so if I want you to know, I'll tell you personally. (Got it, Greg?) Must dash, I have an essay to rewrite for Monday. Who's idea was it to make weekends so short? =)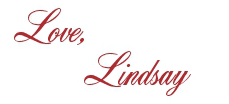 I bet you'll love these posts, too!