Mykella, I second that. The Net really does make the world a whole lot smaller. Everyone, go check out Mykella's blog! I love that graphic. That's my weakness (or one of them, anyway): I can't make nifty graphics. Not that I haven't tried, mind you. My best attempt was the button for The Leaky Cauldron. And that one's fuzzy anyway. I've been meaning to redo it.
I had a point in there somewhere… oh. Thanks muchly to Stephanie and Mykella for the kudos and linkage. You make the blogging worthwhile. =)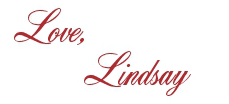 I bet you'll love these posts, too!