It is *not* a wonderful life. At least, not for me. Yente struck again, and Mark and I are now official. But so little has changed. I have permission from my parents now to go out with him, but the actual date may not happen for a bit. He asked me out the first time *so* long ago, and all I've done since then is find another (plausible) excuse not to go. Why? Is this a sign? If I'm afraid, what am I afraid of? Not being with him? Not being right for him? Making the wrong choices?
I still have the same problem I always have, though: I can't talk to people. You may be wondering, "What is she saying? Of course she talks; she spills her inner thoughts on the Internet for all to see." But this is not the same. Here, I don't have to watch your expression as you read. I don't have to hear you laugh at me. I can vent without fear of rejection, humiliation, or not knowing what to say. I can be myself.
The holiday season in itself is stressful and depressing. My new "significant other" is adding to the stress, but it's not his fault. It's me. It's always me. I just clam up, and I can't say what I want to. I want so much to spill everything. I want to be completely honest with everyone, about everything, and to feel like I can trust people.
I was wrong. I know what I want. I just don't know how to make it happen.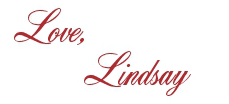 I bet you'll love these posts, too!