Happy Christmas Eve Eve!!!
Whew. My MOCD (moderate obsessive-compulsive disorder, which has in no way been diagnosed by a medical professional) forces me into a strict pattern when I get online. First, the Hunger Site ring (it's my IE start page). Then, I check my guestbook for new entries. Then, I check my email (so I can reply to stuff from the g-book). At some point during my "rounds", Greg, Mark, Niki, Megan, and/or Stephanie will be online sending a barrage of IMs. Not that I mind — I *heart* instant messaging. It's like the phone, only way cooler. =) Once I finally get through my email, I blog-hop, then check The Leaky Cauldron for HP news. Then, I come here to rant… er, I mean, entertain you lovely readers. xD
I'm confused. In case you couldn't tell, I don't have much of a social life. So, when Megan and Stephanie invited me to their mostyl-family Christmas part yesterday, I went. Little did I know that my mom would choose yesterday to go shopping I really wanted to go to Borders. But we might go tonight, so all is good. Then, I found out today that Mark and Greg were waiting for me online last night. I feel special now. =) (Keep the special-ed jokes to yourself, Greg.) Don't assume something horrible happened to me just because I'm not online all day. I do things that don't involve you sometimes. My world does not revolve around you.
Anyway, the party was much fun. Megan and Steph's cousins aren't as bad as they make them sound. (Don't get me wrong — they're not perfect, but they're not terrible, either. My cousins are all little.) I was the first one there, cause all I had to do was go up the street. I played air hockey against M & S while we were waiting for other people. I was up 2-0 against their brother when Sharis showed up, and then Shadonna came, and then Jonathan (M & S's little brother) "lost" the puck, so I just sort of quit playing. (And, my back was sore this morning. I am hopelessly out of shape.) The five of us played Spades (Stephanie helped me out) until dinner, then we sat around and talked. M & S's grandma was knitting in the corner the whole time. We were her entertainment. We got bored talking, though, so we played CatchPhrase. That is an *awesome* game. I rock at party games. =) Except maybe Charades. (Shut up, Greg.) We played about 8 rounds of CatchPhrase, then opened presents. Megan gave me this pretty metal bookmark and some earrings; Stephanie made me a bookmark, and gave me some really cute Harry Potter playing cards. Both of them were so thoughtful.
I haven't opened Mark's present yet. He tried to pull that same stunt that Greg did. The whole don't-open-it-when-people-are-around, your-parents-might-be-mad-at-me thing. I can only freak out so many times. I can laugh endlessly, though. =)
Did pretty much nothing today. Helped Niki burn a CD for her boyfriend. Had to leave before she finished, though. Hope it turned out okay. Went to Borders, found gift for Mark. Finally! I was this close to yelling "Eureka!" out loud, with all those people in there. I hope he likes it. Will shop for Greg later. [Greg: Would you mind if I waited until your birthday? I could probably find a better present by then, anyway.] Went to IHOP. Finally have solid proof that my mom thinks I'm weird. Do not feel better. =)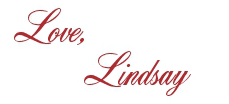 I bet you'll love these posts, too!