I have wasted this entire day. That sucks. I mean, sure, it's a snow day (mini-w00t!), but I really wanted to get something accomplished today. I should be praticing piano and researching for my English project, but the Internet is just too… huge. Reminds me of that Verizon DSL commercial. This guy is online, just clicking away at every link and pop-up he can find. Then, this black window opens and the computer voice says, "You have reached the end of the Internet. Please go back. Now." I get so caught up in IMing and blog-hopping that I almost always forget whatever it was that I planned to do when I got online in the first place. Grr-ness.
Rajni signed my guestbook! I feel so special. I almost never see her around school, even though I know who she is. I just realized that a whole lot of us ("us" meaning people I associate with at school) have blogs, web sites, and LJs. Most people had them long before I did, but it seems like they're everywhere now. I spend so much time blog-hopping that should be spent on other things, but I can't help it. You can learn so much about people by reading their blogs. And they're handy for (how shall I put this?) telling people things without actually saying them. (Like me and Mark… and, to a lesser extent, me and Greg…) I love blogs and blogging. ::contented sigh::
Nothing interesting has happened lately. Though, I was reading in the Washington Post yesterday (okay, so it was the comics) about spam and web-crawlers, and it made me think. I used to never get spam, but since this whole explosion of blogs, I get it now and then. It's not so much that I can't handle it, but still… I'm going to throw a "remove" into the email link up there. You all know it by now, so it shouldn't matter but just so you know: Take the "remove" out for my real email address. Adding it just bounces spam back to the spammers that use web-crawlers, helping to make everyone's lives less… spammy.
One last note: Megan changed her layout again, but it's the same one that Greg and Mark use! I got mine from BlogSkins — anyone who's looking should check it out. [Megan, make sure you hit the "save changes" button when you change the template. Also, you should get a template that doesn't list the archives all on the main page. It looks too cluttered.] Okay, must dash and attempt to get something done before 7th Heaven and Everwood come on. Ttfn.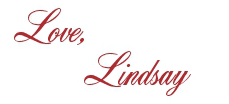 I bet you'll love these posts, too!