Did I blog on Sunday? (I write my entries in the handy collapsible Semagic window, so sometimes I'm not sure.) What did I do on Sunday? ::checks Blogger:: Oh. I did blog. Okay.
Yesterday was the beginning of Homecoming Week, Twin Day. Due to my lack of enthusiasm and time (grr!), I didn't dress up. Megan and Stephanie did, though! It was weird to see them dressed alike for the first time. I could tell them apart on sight after knowing them for only a few months, but I was confused for a second when I saw them walking toward the bus. I could tell who was who after they sat down, though. I know they're identical, but they don't look exactly alike.
Um… what else? PreCal was not worth remembering, it seems. We had a sub in RP — the same woman from last time, the one who wanted to discuss our futures. We had book work this time, though, so she just left us alone. Mr. Witko changed our seats in Geology and then assigned us new vocabulary words. Oh, the monotony.
Mr. Adkins gave me candy. He said he's giving this neat candy called a "Buckeye" to all his students that get A's in his class this year. That man is Ohioan through and through. It was like a roundish Reese's peanut butter cup, but it tasted a little nuttier. It was still good, and I felt special. We peer-graded Hamlet worksheets in AP Lit, and I couldn't stay for It's Ac.
I was quite busy with homework and tv, and Greg was upset with me, and then I worked on my applications some more and went to bed.
Today was Crush Day, and unofficially Senior Go Hard day. I will confess, at first I didn't know what that meant, but I caught on. I just don't do it. It takes much less time and effort to dress normally, and I don't have any of those to spare lately. I have to remind myself about Class Color Day tomorrow. I need to see what green I can find. Go 04!
Anyway, we graphed functions and voted for Homecoming Court in PreCal today. Ms. Comerford was back (even though she dropped in yesterday), armed with a statistics quiz. We have the most work of any RP class (no pop ID quizzes like Bley), but it's not really involved. A worksheet here, a quiz there, nothing big. I can handle it, and when we're not really doing anything, I do my math homework.
Mr. Witko was absent, so we didn't have sub work, and I did my math homework there. Lunch tutoring was on the boring side, as usual. I skimmed Hamlet and read more of Someone Like You, which I finished. The bulk of the movie came from that book, but like A Walk to Remember, the movie had a big difference.
I got a pass from Mr. Belanger to buy my ticket for Class Day tomorrow. They're dog tags this year, pretty nifty. I know Greg would prefer it if I went to see The Matrix Revolutions with him, but I've made up my mind. I know he's not totally ticked at me because he sent me a rose for Crush Day. That's the first flower he's ever given me, and I felt very special carrying it around school all day. It smells wonderful. Homecoming is bringing up a lot of issues for us, but I already have a dress, and I ordered his boutonniere from the base flower shop. We're going. I made him promise to at least try to enjoy himself at the dance, and he tried to edge out of that. I still have hope. (FYI, a boutonniere is the male version of a corsage.)
Mr. Adkins was absent today. Twice this year — almost unheard of. He had jury duty, and he wasn't sure if he'd be chosen, or how long the trial would take if he was chosen, so he left an assignment. That meant I had no discussion points tonight, so I am taking advantage of the extra time (practically no homework! finally!) to do more college stuff (boo). I mean, his class is great, but everyone could use a break sometime. I felt very lonely while I worked, though, because everyone else was collaborating (nearly cheating). And I felt like a huge nerd for actually doing my discussion points. But I was like, "Who got an A?" If doing DP's every night is what it takes for me to get an A, I'll continue to do them.
I think I'm going to quit stressing over my UMD long essay and use my VOD essay. The third choice for the long essay is the "write your own question" cop-out, which leaves a nice window for me to shove my VOD essay into. It would really expedite things.
I am so tired. And I have to get up super-early tomorrow to get a ride to school for my NHS meeting. ::rubs eyes:: Thank you all for your concern and consolation and suggestions (almost had alliteration there). But this year still sucks.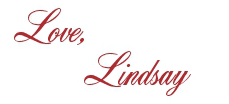 I bet you'll love these posts, too!