It was very cold this morning, waiting for the bus. We have pretty good drivers this year, except for that one time the morning driver almost forgot to stop for Choi and Chen, her sister. That one always drives with headphones on, though.
I have a test in PreCal on Monday that I'm not ready for. I've never had to actually study for a math test before this class. This mess with inequalities is just confusing me. I always manage to get the signs backward. Yes, Greg, I know "the mouth eats the bigger one", but when one is an x, that doesn't help much. And yes, I know all the people in AP Calculus are worse off than I am; I just mentioned that last night. That doesn't make my problems any less significant, at least not to me. Compared to them, I have it easy. But… where's that quote from Sloppy Firsts? Ah, I knew Rajni had it.
Perspective basically guarantees that there's no such thing as a pure emotion. Every emotion is based on how sucky (or not) something is in relation to something else that has already happened.
I finally finished the Shopaholic books today in Geology. The whole series/trilogy was actually pretty good. British television humor was always a bit much for me. I was reminded of that when I watched Red Dwarf at Andrew's house that time. Hearing the laugh track every two seconds is not cool. These books were great, though. There were a few times when I reacted out loud, which is always a sign that I'm enjoying what I'm reading. It's hard to believe that Becky could manage to work out her massive problems every time, though. I'm glad she managed to avoid another financial disaster in Ties the Knot, because twice was enough. Maybe it's just her positive attitude that makes them fun to read, I don't know. But, back to Ms. Sim they go.
I got an 84 on that history test. Not fabulous, but still good. My grade is slowly sliding downward, which sucks, but as long as I keep my work up, I don't think it'll fall over into a B. We discussed the Adkins diet today, as in what he will and won't eat. I think he's actually pickier than I am. No potatoes, which I love in all forms except sweet. No chocolate (!!!). No Asian food (I love my mom's teriyaki chicken). And he's never had a salad before, either.
I paid for the Camelot trip today; we're going to see it at Arena Stage in DC on Tuesday. I'll have to scramble to cram in my discussion points in the downtime, but I think I can handle it. I hope so. We're almost finished with Hamlet, which is good because it's getting old.
We voted for Senior Superlatives in English yesterday. I remember doing those in middle school; I was "most likely to succeed" in eighth grade. I put Rajni for "always seen smiling," because she is. I sometimes pass her in the hall on my way into English, and she always smiles and waves emphatically. That's a nice change after Adkins. I wanted to write in Justin B. for male "most likely to succeed," but I had to change my mind. I mean this in the nicest way possible, but Justin has some issues to work out if he's going to succeed, really.
I put Ian for "most flirtatious." Not a hard choice. I suppose he's over that other girl now, because I've seen him flirt with at least four girls in recent memory. He's not even subtle, either. He knows that, for whatever reason, there are girls who just think he's cute, girls that want to date him, and maybe some that just want to bang him. If they want him that badly, they deserve him. I somehow managed to get over my dislike for him to be cordial again, but he's still as arrogant and pompous as ever. Someone needs to knock him hard off his high horse, and convince the horse to stomp on him a little. He's smart, yeah, but his character just causes so much friction. He needs a reality check.
Okay. Ian rant finished. For now. I got my acceptance letter to Penn State today. That was nice. Now I just have to decide whether I actually want to attend. (Andra, I think it'd be cool to be roommates if we both wind up at University Park!) And wait for notification from Maryland, and my other schools once I actually apply. Damn lack of time.
I need to get up early tomorrow, despite my obvious need for sleep. I doze off randomly now. It's annoying. I just have a lot to do, and not a lot of time to do it in. I hate time. Time sucks.
Friday Five: The Holidays.
1. Do you enjoy the cold weather and snow for the holidays? Yes and no. I get cold very easily, especially my hands. There's just something about snow…. I think it's the smell. Everything's frozen, so there are no nasty odors, and the air smells fresh and clean.
2. What is your ideal holiday celebration? How, where, with whom would you celebrate to make things perfect? It doesn't really matter where or how, but as long as I get to spend time with people I care about, who care about me in turn, I'm happy.
3. Do you do have any holiday traditions? Nope. We just visit both sides of the family later on Christmas Day, to exchange presents and catch up.
4. Do you do anything to help the needy? I am a big advocate of The Hunger Site and its affiliates, but that's year-round. This year, NHS is sponsoring families at our secretary's church, which is really cool. If I can make someone's holiday better with money or time (even though I don't have a whole lot of either to spare), I will at least try.
5. What one gift would you like for yourself? Time. I have almost everything material I need, but to have time would be blissful. Time to get everything done, time to relax, time to waste. That may be an unusual wish, but it's what I could really appreciate.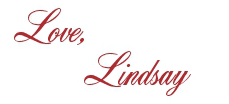 I bet you'll love these posts, too!