Yesterday, I did pretty much nothing. I read some more chapters of a fanfic I'd long neglected, which was nice.
My parents went out last night for my mom's birthday (which was Thursday). They stayed at the Ritz Carlton in Virginia, but apparently my mom kept trying to tell my dad how he could have spent less. Leave it to her to want to economize a birthday splurge. He gave her diamond earrings, too. I don't think I could handle diamond earrings, for fear of losing them or breaking them. Maybe Diamonique, though. (Yeah, I sometimes pause on QVC while I switch channels. As long as I don't buy anything, I'm fine.)
I got up early this morning so I'd have time to wrestle with my hair. My mom took me out to Waldorf today. I got another present for Greg, and two for her. I don't know if she'll like one of them, but I hope she does. I try not to give people books. Why would I give someone something I like? I would have gotten her a Danielle Steel book, since that's all she reads anyway, but I settled with a funny Chicken Soup: Cartoons for Moms book. Then we went to Target, where I found some inexpensive Christmas cards and frame for my homecoming picture. If I hadn't flinched, it would have been perfect. My left eye doesn't open quite as far as my right, and those horrible umbrella lights photographers have usually make me flinch. My senior pictures turned out okay, though. If I warn the photographer, they can usually figure out how to minimize the wacky-eye effect.
We stopped by the Shoppers center up the street on our way back. I never knew there were stores around back, closer to Chi-Chi's (the one where Choi worked). But there's a beauty supply store and a Chinese food place. I had American food, as always. Good chicken.
So now I am officially finished with Christmas shopping and wrapping. Yay! I just need to sign my Christmas cards and deliver everything. It felt so productive and contributory to be able to put presents under the tree. It's getting wonderfully crowded.
I have nothing else to say. This calls for a meme.
01. Alice in Wonderland or Through the Looking Glass? My favorite book! What a coincidence. I'll go with Through the Looking Glass, because I had to memorize "Jabberwocky" in the fourth grade and still remember it.
02. Write a question and answer it here. This is a cop-out. How many websites have you kept and where? My first was on Geocities. The old Geocities, when there were neighborhoods and there was no connection to Yahoo!. It was in the 7000's in the Enchanted Forest, but we moved soon after I decorated it for Christmas and I never saw it again. Then I got my beloved blog (::hugs blog::) and a storage page at Freewebs.
03. What would the worst movie ever be about? Sleep. Just watching people sleep. Not even interesting people that act out their dreams or beat up their spouse unconsciously. Just normal, boring people sleeping.
04. Leopard or plaid? Plaid. It'd have to be a cute plaid, though. I have a pair of pajama pants that are purple, green, and pink plaid.
05. What would you consider ordinary? Grocery shopping. This is a vague question.
06. What is out of the ordinary? A person who wins the lottery, but stays in their current home and keeps their job, just to have something to do all day. Out of the ordinary, but respectable.
07. Do you ever watch COPS? Never.
Four days until Christmas? How'd that happen? Huh.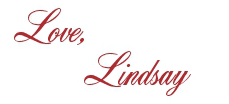 I bet you'll love these posts, too!