You know what's nifty? Puppet shows.
I watched part of Two Weeks Notice this morning while I ate my Cheerios. Pretty good. Hugh Grant is quite funny. I mean, he was funny in Love, Actually, but still. It could have been a fluke.
We went over to Papa and Bridgette's house today to exchange gifts and mingle with that side of the family. Papa and Bridgette gave me cash, and I got a Target (!) giftcard from my Uncle John and his wife Harding. My Aunt Linda and cousins and such gave me this really nice white tiger sculpture. They look almost lifelike, except ceramic, small, and not at all ferocious. John and Harding came up from… I think they live in a suburb in Virginia. I don't see them often, so it was quite nice, especially since they brought Sydney and Jackson. Sydney is three, adorable, and I think she'll be even prettier as she ages. She has the neatest hair, part of that whole black/white gene-mixing bit. Not unlike mine. It was the first time I met Jackson, since he's about ten months and we only ever see them on holidays. He was adorable, too, but in that fun baby way. Not at all fussy. Big smiler. After he got his gift from us (an Elmo piano thing that made noise the whole way there, inside its wrapping), Sydney pushed the buttons and she and Jackson danced. Well, they swayed from side to side, but that's about as close as they're gonna get at that age. Papa's spaghetti was good, and I wasn't totally bored, and my mom brought me back early (which is good because otherwise I'd still be there).
I fought my way through the rest of my discussion points when I got back. I'm so unfocused lately, but only because I have some time, so I can afford to be unfocused. And I have lots of stuff to distract me. I got some leftovers (macaroni is good all the time) and watched the beginning of Two Week Notice (HBO is fun), then some of the special features from Pirates of the Caribbean on my dual thingy. (Must think of a useful name for that.) That goes on my list of the best movies ever. At least, if I had such a list, it'd be on there. Yeah.
Mykella got a domain for Christmas! Interesting gift, but quite useful. I wouldn't have expected her to join the ranks of free-hosted like me, and I miss her blog. Especially with all the nice things she's said lately about me and mine.
I finally placed my Amazon order last night. I'm almost having Fearless withdrawal. That gives me a week or so to work through The Swiss Family Robinson (which I'm starting to regret picking up at all) and The Autobiography of an Ex-Colored Man for Ms. Sim.
Dear Lord, does it feel good to finally get a break from the stress ride that has become my life. That is all.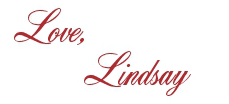 I bet you'll love these posts, too!