It's cold. We had a taste of spring last week through Saturday, but winter has returned. Back to long sleeves, gloves, heaters, and frost on my car windshield until spring really arrives. It was nice while it lasted.
Going back to school yesterday was difficult. I really didn't want to get out of bed, so I was running late in the morning. I drove, though, which gives me the freedom to be a little behind. Ms. O'Neal was very bright, just like always. She genuinely loves math, and she was even understanding about our slow-mindedness. I mean, we just came back from ten days off, and we have math class first period (which I've always thought should be illegal). It's Ac was fun. Mr. T is awesome. He seems more good-natured this year than last (and by that I mean school year; I hate how people say "last year" and mean 2003, it confuses me).
I had so much work to do last night. I actually couldn't finish it all. I mean, I could have done my discussion points and read for AP Lit, but I'd have been up until 2am. So, I polished my RP chapter and went to bed. No spiders this time.
This morning went much more smoothly. I've forgotten what time I used to set my alarm for, so I picked one arbitrarily. I had so much extra time this morning, which would usually prompt me to set the alarm later, but I like having the extra time. I don't feel as rushed. I hate mornings, but being able to take my time makes it easier.
I took the bus this morning (no activities or errands). The wait was horrible, but it got better once I remembered to put up my hood. My ears get ice-cube cold when cold wind blows on them, and I hate hats. I don't think I've worn a hat since elementary school.
Classes were okay. I had "tutoring" for NHS today, so I used the time to finish my discussion points and read more for AP Lit. I didn't quite finish the reading, which could have been worse than it was. I got 100 on the "pop" quiz from the assignment over break. We split into groups to find significant quotes from various chapters today. I worked with Jarred, Justin, Greg B. (not Greg, another one), and Damon (well, sort of). That group might have driven anyone else crazy, but I dealt with it. As it turns out, it didn't matter that I hadn't finished the reading, and I made up for it tonight anyway. Yay for slacking (or being crushed under work, whatever) and not having it backfire.
My mom was being snarky tonight. Ryan, basketball practice, me, and my mother's short temper do not mix.
Hope will be back to blogging soon, apparently hosted by Mykella. I am tired. My Black History Month essay turned out fairly well. It makes me want to write more. And to finish this hodgepodge paragraph, I need to finish one of the fiction projects I'm involved in.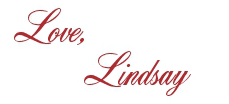 I bet you'll love these posts, too!