Today, we play another rousing game of How Many Things Can Lindsay Do Today? Among her options: read The Washington Post Magazine, finish her AP US History paper, design a new blog layout, go out with Greg, tape American Dreams, and some other things she's probably forgetting about.
I swear, there is just not enough time in my life to get everything done. I have to push something to the side to attempt to balance it all, and he hates it when I do that. Technically, my history paper isn't due until Tuesday, but those always take forever to write. So, even if I manage to work on it steadily today, I'll probably be working on it tomorrow.
Oops, I almost forgot to post this. I got caught up in talking to Greg and working on my paper. And I still have to look over my notes for PreCal. Another cumulative test tomorrow — I hate those! I did badly on the last one, and now there's more potential material for it. Oh, well. I really shouldn't be going out now, but here I am.
Life is complicated, no?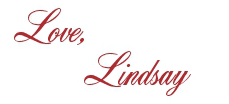 I bet you'll love these posts, too!