I went back to have my TB checked yesterday morning. I've never been allowed to drive to Bolling (in D.C.), so my dad had to come and pick me up at 10am. Ugh. I was so tired. More than my usual "do I really have to get out of bed now" early-morning attitude. Anyway, it was fine. I still have that bruise, though.
Then, he took me around to Oxon Hill. I couldn't drop of my final transcript envelope before school let out, being carless. I didn't want to impose on Greg, so I waited until I had Mindy back. They're fixing the roof and the canopy over the main door walkway. I'm glad. That was what I always hated the most: the threat of the ceiling falling on me at any moment. Once you've seen something like that actually happen, you get nervous. So, we walked down to the guidance office, only to find two families sitting in the hallway and a dark, locked office. I was irritated, but then I remembered where I was. I know that auto-dialer message in June said the office would be open from 9:30am to 12:30pm every day; we were there at about 10:30. I can understand changing the hours as school draws closer — but to make them longer, not later. I just told my dad to forget it. I'll go back some other time. I'll have to get up early and go before work (boo), but it has to be done.
On the bright side, not having to wait around at Guidance got me home just in time for Dawson's Creek. I stopped watching early in the last season, so yesterday's rerun was one I'd never seen. Dawson was making a movie about his life. It reminded me of a story I once wrote. I had this idea to write my day-to-day life as a story, with different names. That didn't work, though, so I re-wrote it with the real names. That failed, too. It was too weird, but the central problem was that I had no conflict. That's not to say that my life was without purpose, but I don't know that I ever meant to tell a story. It was more like a third-person journal than a true novel. I never finished it. I have so many unfinished stories. I write good beginnings and middles, but I suck at wrapping things up. I just keep going on and on, never resolving any of the plot lines I lay out. I'll have to work on that, though, in my honors seminar. It's about short stories, and the professor got great student reviews, so I'm eager to take it.
Nothing much happened today. I went to work. I got paid. I got a letter from the Dept. of Transportation about registering for a parking pass. I won't bother. As long as someone can pick me up on campus or at a Metro station, I'll be fine. Greg wants to go out tonight, but we don't even have concrete plans yet, and it's approaching evening. Besides, my parents might have plans, so that could interfere. Also, I am incredibly anxious to get my housing assignment. I expect it any day now.
The Friday Five.
1) What animal best represents you? The tiger. Tigers are cats, so they can be affectionate and kind, but get on their bad side, and they'll bite your head off. Literally.
2) What color best represents you? Blue. It can be light and shiny, or dark and deep, or anywhere in between.
3) What season best represents you? Spring. It has a bit of summer, with its brightness and heat. But it also has some leftover winter, so cold and bare.
4) What emotion best represents you? Confusion. I'm so uncertain about every little aspect of my life, it nearly kills me.
5) What flower/tree/plant best represents you? I have no idea. I've never really compared myself to nature, being such an indoor person.
It is cold, cloudy, and windy outside. What's up with that? This is August, the month without holidays because it's too hot to celebrate anything.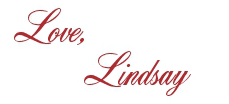 I bet you'll love these posts, too!