I don't have much time to post, since Greg will be here shortly. He insisted on taking me with him and David to see Without a Paddle tonight.
Anyway, in honor of today being Rupert Grint's sixteenth birthday, today is International Ron Appreciation Day. While also celebrating Rupert's birthday, today Ron fans honor him for his bravery, developed skill at Quidditch, and love for his friends. (Though for Ron/Hermione shippers like me, his "love" for Hermione takes on a whole new level.) We also use this day to protest the mischaracterization of Ron in the Harry Potter movies. Ron is reduced to a comic relief character who randomly appears in the movie when it's convenient. Where is his unabashed bravery when danger confronts his friends? Today, let us applaud Rupert Grint for his excellent portrayal of our beloved Ron. Yay Ron and Rupert!
(Icons from the IRAD community my_wheezy.)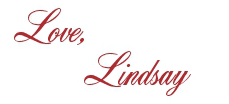 I bet you'll love these posts, too!