I survived the first day of classes, but it didn't go as smoothly as I hoped. Having been through this last semester, you think I'd have a better hold on it by now, but no. I got up early enough, but then I got on my computer to check my email before class. That's usually an acceptable way to kill a few minutes (especially since it's snow season, and that's the only way I'd really know if the university was closed). This morning, I killed a few more minutes than I meant to kill.
I ran into Andrew and Scott at breakfast, which was nice. I will eat alone, and usually do, but it's much nicer to have company. Monday/Wednesday lunches with Chris and Anita were lovely last semester. Killing those extra minutes meant I was only five minutes early to my first class of the day, Astronomy 100 at 9 A.M. (Yes, being five minutes early is practically late in Lindsay-land.) The class is actually in the same lecture hall we used to go to for the Maryland Invitational. (It's still weird to refer to high school things as past-tense.) I get the feeling Astro is going to be like geography was last semester: boring beyond reason, but doable. If I can survive lab. It's Tuesday evening, 7:30 to 9:30, out at the university AstroLab. They're supposed to go over transportation at the first class meeting. Anyway, as soon as I glanced at the syllabus, I was disappointed. I though I'd found such a great deal on the book. Then I discovered today that I bought the wrong one: The Essential Cosmic Perspective instead of The Cosmic Perspective. One adjective threw me off, and I managed to buy it from the one store that doesn't allow returns at all. I'm not at a loss for school-related money, so I think I'm just going to hold onto it and see if I can sell it back to the same store in May.
Random hilarious web quote: "Does anyone else think that Adam Duritz looks like a Rastafarian Dan Aykroyd?"
As I have been writing this entry for about two hours, I am now going to continue.
After Astro, I came back up to my dorm. I left again around 11:30, then ate far too much at South Campus before English 294 at 12:30. It's a workshop on creative writing (poetry and fiction). Our teacher is working on an MFA in Poetry, and I could tell by her overview of the class that she favors poetry. All the fiction presentations were taken, so I got stuck with poetry. She said that we fiction-lovers could ask her for help, which I will totally be doing. The last poem I presented was "Hope is the thing with feathers" (Emily Dickinson, master of Writing Hundreds of Untitled Poems So People Have to Use the First Line as a Title). I liked that one right away, so it was easier to work with. And that presentation didn't count for 20% of my grade in a class that already seems biased against me. Maybe I can write something excellent to impress her later in the semester. Maybe I'll solicit the teacher from my honors seminar last semester. Or Tanya.
That class ended early, so I went along to Woods Hall. Like I was telling Alex last night, I prefer being ridiculously early to being late. I wandered around the building before I finally just sat on a bench. I looked crazier than I usually do. I decided to go into the Women's Studies classroom to read there instead of in the hall, only to be told the class was relocated next door. I trekked over with a few of my new classmates. A TA followed us to tell us they decided to go back to the original room for the day. (Their reason: Latecomers might get confused. Yeah, because latecomers won't be able to read the clearly posted sign you put up before you told us to move.) So, we went back. The room filled up and eventually overflowed. We had roughly 40 people in a room with 28 desks. It was a tiny room, and the window wouldn't stay open, so everyone was dying. The teacher seems like a really nice woman. I was talking to… Sam, I think, and I told him my Theory of Old People. Old people are either really nice or really mean. Once you've lived that long, you're not allowed to be nice sometimes and mean sometimes, or even a combo of the two. You have to pick one. We watched a video about feminism in the recording industry. It was cool. And I recognized Chrissie Hynde 'cause she was on Friends. "Stephanie knows all the chords!"
To end this incredibly long entry, I spent the rest of the day where I am now, at the computer. Like I was telling Joelle (my new roommate)(everything today seems to be something I told someone….), I feel lazy. I need some studying to do. I could conceivably be reading for Astro on Friday, but… maybe I'm not as sick of not having work as I thought I was.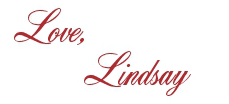 I bet you'll love these posts, too!