Friday Five
1) What's the one movie you've seen more times than any other? I think Pleasantville. Before I got it on DVD for Christmas two years ago, I watched it every time it was on tv, and it was on USA a lot.
2) If you could turn one book, comic book, or other print story into a feature-length movie, what story would you pick and why? Turning books into movies is a tricky business. Not every book makes a good movie, and the book is always better, anyway. I'm going with The Princess Diaries, Volume III: Princess in Love. It was the second-best I've read, and I hate how Disney destroyed the story in the original and the sequel. The original movie was good, though.
3) Whom would you cast? Everyone that was in the first one.
4) What one movie would you like to see "updated for the year 2005"? (i.e., a remake) I don't watch many old movies. Can I suggest Buffy, the Vampire Slayer, but a tv-based movie, not a sequel in the strict sense of the word.
5) What one movie are you most looking forward to this year? There's too many potentially good ones coming out. The Sisterhood of the Traveling Pants, The Hitchhiker's Guide to the Galaxy, Star Wars Episode III — basically anything big-budget for the next couple of months. Whether I'll get to see any of them remains to be seen.
Saturday night, I went to church with my family for Easter Vigil. It was a really long mass. We started in complete darkness, with only candles as light. The lectors used little flashlights for the first reading. Gradually, we went to full light, with bells ringing during the Gloria. I've never been to Easter Vigil mass before; it was nice. My dad was baptized, received communion for the first time, and was confirmed. (For adults, they do it all at once. They've had time to study intently, so they're ready to run the whole initiation sacrament trinity.) He'd gone to the whole Holy Week Tridium, so he was all church-heavy. Afterwards, we went to IHOP — so much yum! We didn't get home until around 10:30.
Sunday was pretty empty. I got up late, then went to my grandma's house for dinner. I packed and my dad drove me back to school.
Getting out of bed Monday was so hard. I had finally managed to catch up on sleep, then waking up just shy of 7 screwed me up again. Class was manageable. My workshop was half-empty, which means I got to be in the later group for our short stories. Missing Everwood. What happened when Ephram found out? Kill the suspense already — who cares about Summerland?
Tuesday, as per usual, lasted for about a week. I didn't manage to finish Madame Bovary before lit, but I read enough to follow the discussion. Then lunch while I frantically studied for my music history midterm. It wasn't enough. The test was excruciating. I'm hoping for a very low B. Why is school giving me such crap lately? Buffy class was good. I've been making an effort to contribute in that class. I try to do it in lit, too, but I can barely finish the readings, let alone have enough understanding for an analytical discussion. After Buffy class viewing, I went to dinner with a bunch of floormates. I love eating with people. Astro lab was uncomfortable, as usual. I did find out that I'm averaging an 88, even having failed one lab. My group always seems to be the last ones outside. For that failed lab, we quit and went inside because we were complete popsicles. We were out so long on Tuesday that we had to catch the last shuttle back.
On Wednesday, I found out that my workshop participation grade is an A+. At least something's going right. I also found out that a floormate, Maura, also got into the dorm where I'm planning to move next year. (I omit that and my current dorm because security isn't that great, and I'm not willing to be stalked.) We're going to try to get in together, though it might not work out. Sign Club was fun. There's one deaf undergraduate in all of UMD, Anna. She came and told us about her life, what it's like to be deaf in a hearing world. She was born hearing and has a cochlear implant, so she can hear and speak. She's Brazilian, so she speaks Portugese with her family, understands English, and signs. She has an interpreter for classes, and she dances ballet and works with deaf theater. People like her make the rest of us feel so ignorant. Thankfully, it's in an "I should try to improve" way, not an "I suck" way.
I never did finish Madame Bovary, so lit hurt on Thursday. Especially since I got up early to read. Music history wasn't great, either. Our professor is convalescing, so her husband came to lecture on German composers. I hadn't done the reading, but I don't think it showed. I rushed to the Union after class, barely making the Metro shuttle. I had to reapply for the scholarship I won last year, and of course stupid school pushed it until yesterday, the due date. After picking up my recommendation midday and buying mediocre postcards in the bookstore, I was just glad to be on my way to the post office. Dan and… I don't acutally know the other guy's name… were headed there, too. That was a stroke of luck, since I wasn't totally sure how to get from the bus bay to the post office. We got there, though, and I mailed my letter just in time for the last collection. Of course, that good luck had to be countered by bad luck. I got my new-dorm acceptance letter weeks ago, but it just occurred to me that it's on a Tuesday night. The ONE night I CANNOT go. I might have to find a proxy, which sucks so much. Also, I might not even be able to room with Maura, because returning people get first choice as to where to live. If there's half-occupied doubles, I'll have to settle for that or take the dorm HH is moving to.
Today, I went to visit Greg after class. I went to look for a sweatshirt in the bookstore, since I had time to kill. Don't give me that look. I've had a $10 coupon since August, and I've been meaning to get a "Fear the Turtle" hoodie. They only had huge sizes, though, and there were a million potential frosh in there. I helped with the HH session at today's open house. By "helped", I mean "introduced myself and talked about my Keystone project." I've been on the computer since then, except for dinner. I really need to work on Fridays. I'm going to an a cappella show in a few minutes. It was that for a dollar or Joan of Arcadia like a hermit — and Television Without Pity won't recap the a cappella.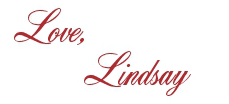 I bet you'll love these posts, too!