Friday Five
1.) Do you believe in love at first sight? Why or why not? No. You can't love someone you just met. You don't even know that person yet.
2.) What physical feature attracts you the most (romantically) to another person? Nothing, really. I mean, I notice overall, not anything specific. I do like light eyes, though, probably from seeing mainly brown eyes my whole life.
3.) What do you think is the biggest benefit of being in a romantic relationship? Companionship. Someone to talk to, someone to do things with, someone who's there for you.
4.) Biggest downside? It takes so much work. You have to have a lot of time and energy to spare to put into a relationship if you want it to last.
5.) Has your idea of love and romance changed? If so, how? I have some experience now, so yes. I don't want to get into it, but I definitely feel like I've learned a few things.
Last Saturday was Maryland Day. The organizations, etc. on campus have special demonstrations, performances, and info sessions for the community. Of course, this year it was cloudy all day, and it rained in the morning. I'd volunteered for one last Honors info session, so I trudged through the rain to Anne Arundel. There were actually a lot of people there. I got a free Maryland Day t-shirt, and a free lunch. Nothing special, just a sandwich and stuff, but free food is free food. I remembered to wear my non-leaky shoes, so it wasn't nearly as bad it could have been. And I rain into Meery at a locator booth near the Computer and Space Sciences building. I spent the rest of the day studying.
I went to church with Maura on Sunday, then we walked back to the Diner. I was determined to get a Testudo waffle, but the line was way too long, I was too hungry, and I didn't want to hold up Maura. Then I worked some more.
Monday wasn't bad. My short story was up in workshop. I got some really good comments to use for revision. Some of the flaws are probably from writing at such a breakneck pace, but most of the people in my small group liked it. For the final project due Wednesday, I have to revise that and two of my poems from the semester. Tell me, how do you revise poetry? Part of poetry is that it comes from a certain place. How am I supposed to get back in that place on demand? You can't force creativity, you can only encourage it and hope.
Tuesday was horrible. I woke up a bit late, so I had to rush to get ready. I had my English advising appointment, which was fine. Susquehanna is a long way from my dorm, but I left early enough to be there on time. I used the downtime to cram in more reading for lit. It was actually a really interesting book this time, Italo Calvino's If On a Winter's Night a Traveler. I came back, ate, and went to lit class. I came back, finished and printed my Buffy class assignments, then went down to class. We broke into groups to read some final project scene drafts. I read for Ali's new show. One group read out loud; they did a great reading of an episode of Seinfeld. Once class was over, we ate free pizza and watched the Buffy musical, "Once More With Feeling." Ali and I sang along.
After that, I came upstairs to furiously try to finish my independent astro labs. I didn't. I knew I wouldn't. I just copied over my moon observations and rushed off to the bus stop. I wound up at the stop way too early, so I had plenty of time to be all panicky. On the way there, I found out that if I'd just emailed my TA, I would have had the star chart I needed to finish the moon lab. I had an 88 at midterms, and I haven't been doing very well on my in-class labs since then. I'm afraid I'm going to get a C. First off, I've never gotten a C before. I've never even had a B that made it to my transcript. I could handle a B, but a C might push me over the edge. It's a one-credit class, but if my other grades are mediocre like I expect, that could push me over the edge.
My night was pretty much ruined — and then I was up until 3:30am doing astro homework. I was just so tired. I spent a good fifteen minutes puzzling over a problem, then finally figured it out, only to realize that I didn't even have to do that one. I just wanted to sleep. Joelle (my roommate) was actually up all night doing an art project.
I was running late for class again on Wednesday, but I carried out my bagel and juice so I could get to class on time to turn in my homework. I'd done that on Monday, but Wednesday I managed to spill my juice on my hand as I left the Diner. I went to the library to study, as usual, still annoyed that I should have been registering. I had so many workshop stories to read that I didn't even get around to my women's studies chapter. In women's studies lecture, my professor mostly just read a speech to us. She's going to give it at a conference in June, so she wanted to try it out on us. I hope she didn't take my dozing off the wrong way. We did watch an interesting video on the civil rights movement, so that woke me up.
Sign Language Club was small. We did a review, though, so I could feel like I learned something this semester. Shannon asked me to consider running for an office, but I was hesitant. I think treasurer is still open, and I could use an officer position, but I don't even know if I'll be able to make meetings anymore. Didn't finish my lit reading for Thursday, either, but I did have some good conversation in the study lounge.
After lit on Thursday, I came back to eat quickly, then went round-trip to Hornbake for a DVD. We had presentations in my honors seminar. My group did feminist music. I used a Lilith Fair 1997 DVD for my part. Sami, the lone guy in my group, made a t-shirt that said something like "male domination, oppression, sexism," and ripped it off at the beginning of the presentation. We had major technical difficulties, so we didn't really get to use the PowerPoint Sami made. I just carried around my laptop to show the pictures, and we had to play shorter clips than we'd planned. I think we did well, though. Our presentation was the most interesting, maybe slightly followed by the Britney and Madonna group that went on Tuesday. Also, my computer bag is very heavy. Definitely shouldn't have let my dad have total control over choosing my computer. I appreciate it so much, but there are some downsides.
Today, I carried out from the Diner again, though I managed not to wake up as terribly late as earlier this week. I got a lid and straw for my cup this time, so no spills. I didn't actually get to eat until I got into class, but having to concentrate helped me stay awake during the lecture. Then I went to Key for my ARHU advising. It was just more paperwork and signatures, but I finally got my advising block removed. After finding the library WAM lab packed, I went to register in the AA lab. It actually didn't turn out as badly as I thought. I spent all of last night figuring out options, and they were all still available when I got to Testudo. As it stands now, I'm taking ENGL 301 (basic English stuff), ENGL 280 (foundations of the English language or something like that), ARHU 205 for HH, COMM 107 (basic comm), and SPAN 103 because I need foreign language credit.
I went to see Greg after I registered. I ate at South Campus, then came back to study. Thomas Mann was putting me to sleep, though, so I came back to my room for a proper nap. A thirty-minute nap turned into two hours. It felt good, though. I went to the Diner for a sandwich, watched some tv, then went back to studying.
Tomorrow night is the HH formal. Should be interesting, might be fun. Of course, there will be studying all weekend. Three more days of class, then finals. I hope I can make it through scathed only a little.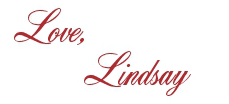 I bet you'll love these posts, too!