Ever wonder what Judas was thinking as Christ's Passion unfolded? The apocryphal Gospel of Judas has people thinking about that lately, though I've been out of the blogosphere for so long, it almost slipped under my radar. The Gospels in the Bible were chosen for a reason, guys. Even without the Gospel of Judas, there are still questions to ponder, like the ones in an article I read online from Today's Christian, "Judas in My Mirror":
After some spirited discussion, I found myself "volunteering" to write several dramatic monologues based on the experiences of Pontius Pilate, who "washed his hands" of responsibility for Christ's execution; the Roman centurions, who cast lots to divide up Jesus' clothing; and Judas Iscariot, the disciple who "delivered" Jesus to the authorities. Before the night was over, I found myself as the designated actor as well.
I also read another interesting article on why men don't go to church. There's such a dearth of boys at the CSC. The boys fall into three categories. Either they are single, they have girlfriends, or they want to be priests. The latter is such a conundrum. It's not like we can say, "No, God, I want this one!" (On a related note, Saturday night at the Knights of Columbus's pig roast, Lisa and Tom, who was in my small group on Spring Retreat, announced their engagement! He proposed at St. Gianna's shrine, on her feast day. It was such a romantic story. And the ring is beautiful.)
BustedHalo posted an interview with Rev. James Martin, author of My Life with the Saints, last week. It sounds like a really interesting book:
My hope was that people would come away from the book realizing that sanctity is not about perfection; it's about being human. As Thomas Merton says, "To be a saint means to be myself." A lot of books focus only on the saints' accomplishments, as if the author thinks somehow that talking about their struggles would scandalize people. I think it's in their struggles that the saints are most human, and that's also where their lives intersect most with our own. What I hoped to do in this book was, in showing the saints to be human beings, people for whom I feel a great affection, to enable people to see holiness as something that's a goal in their own lives as well.
Also on BustedHalo, another interview with an author. (I swear I do more than read online magazine interviews with book authors.) This one, Jonathan Englert, wrote a book called The Collar: A Year of Striving and Faith Inside a Catholic Seminary. I read the interview and went to the site. It sounds like a really good book. I read on BustedHalo that God or the Girl, the A&E show about four seminarians, was actually not that great, but I'm definitely interested in what being a seminarian is actually like. And I'm going to get back to discerning. So many questions; I need an answer.
Food for thought, from Boundless (article here):
To be seen and known — I think it's something every person craves in this life. To experience the deepest connection is to be truly found out, and still be loved. The Bible calls it grace. The world calls it tolerance. But the two couldn't be more different. Tolerance sees your sin and embraces it. Grace sees your sin and hands you over to Christ's healing embrace.
Weekly update tomorrow.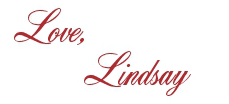 I bet you'll love these posts, too!