[Note: I'm new to the whole concept of categories, but this seems like a good one to help organize the links I pull in. My inspiration is Happy Catholic's "Blogging Around."]
I've never seen The Colbert Report before; nor have I seen The Daily Show. I know what they're about, though. So when Julie posted a YouTube video of a Colbert Report "special report" on her blog, I had to watch it. Oh, man. That is the best video I have seen in a long time. I laughed until I cried. (A commenter points out that Colbert is actually and empirically Catholic, which makes it even funnier. Who says papists don't have a sense of humor?)
Regina Doman is an author of several Catholic-themed novels. She also wrote the beautiful Angel in the Waters, a story about "where babies come from." Just recently, her four-year-old son was accidentally struck by a car in the church parking lot and died. Terrible, no? It gets worse: His parents were driving the car. I can only imagine how distraught they must be, but reading her eulogy helps me see how much she loved him. If you are so inclined, pray for them all.
This week's Catholic Carnival is at A Song Not Scored for Breathing (interesting title, but way to long for a subdomain). "God will not listen to you" at A Penitent Blogger is short and sweet, but good. I'll admit that I was thrown by that at first, but then it made sense. It's about practicing what you preach, not being a scribe or Pharisee, and being honest to God. If your prayer is just for show, He knows. He's God; He knows everything you have done and will do before you ever do it.
Pope B16 celebrated Mass in Spain a few Sundays ago. He was there for the World Meeting for Families. Moneybags posted a bunch of great photos and B16's homily and address. Now, Spain has a ton of issues for a country of over 90% Catholics. What I think is so super cool is that he used the Holy Grail in his celebration of the Mass. The Holy Grail. I didn't even know it was in Spain. Why do I miss everything?
From The Onion, via The Confessionator: an editorial showing scrupulosity at its worst. I know we're not worthy of anything God has offered us, but despairing of His love is bad, too.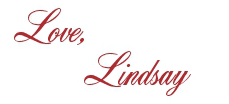 I bet you'll love these posts, too!