The Shrine and Dine on Sunday was a lot of fun. I had to get up ridiculously early, but I was happy to do it because I'd get to see people. When I got to the CSC just before 11am, I suddenly remembered that people would probably still be there from 10am Mass. Sure enough, I got a lot of odd looks as I walked in while everyone else walked out. Tim was just coming out of the chapel, so I stopped to say hi while I waited for more Daughters to show up. Christina S. got there first, then Laura M. came. Lisa came in around 11:15 to say that she had to pick up Cathy, who said Megan would meet us there. Kaitlyn and Laura F. never showed up, even though we waited until 11:35. It very quickly became evident that (a) planning summertime events is hard and (b) I've never planned a Shrine and Dine before. It also ocurred to me that I've never been an officer in anything before. Finally, we all piled into Lisa's car to drive to the Shrine.
We got to Mass right on time. It was lovely. The Knights of Columbus ushers gave out little brochures that had the outline of the Mass, including all the scores for the songs. It was so useful. Archbishop Wuerl celebrated, which was super cool. We were in the back half of the Upper Church, and I had only skimmed the brochure, so I didn't recognize him at first. When Megan arrived, she asked, "Is that the new bishop?"
"Well, I feel like if he was celebrating, they would have mentioned it on here," I said, indicating the brochure. Then she pointed to his name right on the front.
"He's not wearing the hat, though," she said.
"He took off the hat." Ladies and gentlemen, the officers of Court St. Maria Goretti can only identify their bishop by his big hat. We're so smart.

Even without the big hat, he managed to connect the Day of Prayer for Peace in the Middle East to the readings. The choir sang beautifully, though my mind and eyes were wandering while they were singing in Latin. They wandered toward the beautiful mosaic of Christ the King, though, so I suppose that's okay. (The ceiling mosaic work isn't finished yet.)
After Mass, we went down to the gift shop. I was looking for a four-way medal and a new chain. They were out of four-way medals (they have a lot of Masses), but I did get a better chain and a Divine Mercy medal. This chain is not as long as I'd like, but perhaps this is a simple sign that I should just go with my current arrangement. I usually tuck my medals under my shirt, but when I wear v-neck tops, it's visible, and it prevents me from wearing any other necklaces. This means that a lot of my jewelry has been very seldom worn in the last few months. I like jewelry, but I wear my medals every day.
I also bought Shorter Christian Prayer in the bookstore so I could pray at least part of the Liturgy of the Hours. I've been doing Compline (Night Prayer) for a few weeks, courtesy of the Liturgy of the Hours Apostolate. It's been a great addition to my prayer life. When I was away at camp, I had to print out the prayers and psalm references for each day. I decided that I didn't want to do that anymore, and that I want to eventually do Lauds (Morning Prayer), Vespers (Evening Prayer), and Compline every day. So far, I'm getting used to the postures and doing Vespers and Compline. One of these days I'll be up early enough and be alert enough for Lauds. One of these days.
While we were in the bookstore, Megan told us more about Mike's situation. See, Mike is leaving UMD to finish college in Rhode Island in preparation for entering seminary. Yep: another guy from the CSC is becoming a priest. He announced his decision last week in an email to the Knights listserv. Jim IMed me about it while I was on the phone with Maura, so the news made it all the way across the country in under five minutes. Megan had more details, since she and Mike are from the same home parish. It's crazy how many priestly vocations come out of the CSC. He's been discerning for two years, though, so he definitely feels good about his decision.
We were going to have lunch at a hole-in-the-wall restaurant that Cathy and Jessica M. recommended, but it closed at 2pm, so we went back to College Park for lunch at Plato's. We were there for hours eating and talking: about Lisa's wedding, about marriage and priesthood, and about the CDA National Convention and the future of our court. The trip took all day, but it was totally worth it to spend some time with my sisters in unity and charity.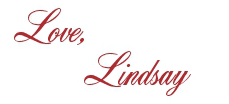 I bet you'll love these posts, too!