The USCCB is publishing an adult catechism! It sounds like such a great book. I wish it weren't so expensive, though. I think a decade of The Baby-sitters Club and other mass market paperbacks makes me anti-softcover. If I'm paying $15+ for a book, I feel like it should at least be hardcover. Then again, it's only a matter of time before I cave and buy Catholicism for Dummies. There's so much basic info that I missed out on when my mom let me quit CCD. To be fair to her, I really was always difficult to wake up. We never regularly attended Mass until I was in eighth grade, so as far as my late-sleeping seven-year-old self was concerned, she was just being a meanie.
Why did we suddenly start going to Mass? We were living on Spangdahlem AFB, Germany, at the time, and I was approaching Confirmation age. On that particular base, at least (it might have been the whole military archdiocese), you couldn't be confirmed unless you'd completed the eighth-grade level CCD. My sister was also preparing for First Communion, so it was time for us to start showing up for Mass as well as CCD. It worked out well, though. I had enough experience with Catholicism (and lack of experience with anything else) that I came back to the Catholic Church instead of seeking a new church entirely when I reverted. It was a relatively easy reversion; I didn't have to renounce anything I'd taken up in the interim. I haven't looked back since.
From the Missionaries of the Eucharist blog: "The only emergency about Emergency Contraception is the fact that it exists and is able to be accessed to [sic] easily." Smart bunch, those MOE's.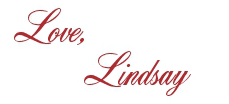 I bet you'll love these posts, too!