Welcome to the eighth version of Contrariwise, my personal site and blog. This is the first time I've used someone else's layout in over two years. So, in honor of my upcoming fourth blogiversary, I chose this one: a combination of butterflies (like a layout I made for myself) and purple (like the last predesigned layout I used). Plus, it's really pretty.


So why didn't I design my own layout? I switched blogging tools (technically "content management systems"). After four years, it was time to leave Blogger, so I looked for a host and a new CMS. I found Burned Bridges and WordPress. So show my hostess some love. I've been posting here for a while already, so read some of other entries if you want to catch up. Take advantage of all the spiffy features WP has: way better comments, better organization, an RSS feed, and the potential for me to have a real site, instead of a blog with other pages hanging around the Internet.
Oh, and if anything goes wrong, just let me know. I may be new at this, but I am not above consulting Lord Google for help.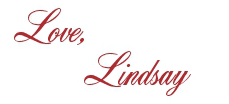 I bet you'll love these posts, too!