Fr. Bill wrote an article for the Catholic Standard! It's about Sister Veronica of the Immaculate Heart of Mary, formerly Elizabeth Hartley. She's a former Terp, and the last female religious vocation to come out of the CSC. The print article included a picture of Sr. Veronica in her Carmelite habit, with Justin the seminarian and Fr. Bill. It was even well-written. Yay for Father Bill.
The article, of course, gets me thinking about vocations. I've mentioned a few times that I'm discerning, but most people don't know that. After Sunday's Shrine and Dine, I had a small revelation. There was no slip into religious ecstasy or anything like that. I was just thinking, like I always do, and I remembered that, during our conversation at Plato's, someone mentioned the lack of girls with vocations at the CSC. I was going to mention my own discernment, but then I stopped. So while making my bed that afternoon, I wondered why. All of a sudden, I thought, "Because you wouldn't be able to explain why." And that's the truth: I don't know why, exactly, I've been storming heaven with prayers for discernment.
Part of it is my "someone has to do it" attitude. It's not a spirit that comes naturally; I have to cultivate it. At one Fiat Dinner, we joked about who among us would "take one for the team" by becoming a sister. Some part of me thinks that I might have to be that girl. So, since Fiat Dinners started in the fall, I've been praying about discerning my vocation. If you haven't noticed, ShoreLines is a vocation newsletter. I learned what it's like to pray for something for a long time without feeling like you're getting an answer. (Perhaps I should have also petitioned St. Monica.)
I think I got my answer on Sunday. It was, "You're not ready to hear the answer yet." I decided that, instead of focusing so much on discerning, I'm going to focus on growing in faith. That is why I started praying part of the LOTH. (I also chose that because religious are bound to pray it, so I'm getting a head start if that's my vocation.) That is why I took up my daily Rosary again. That is why I started a 54-day Rosary novena. And someday, I hope that my spiritual growth will mean that I will be able to hear God when He calls to me.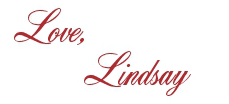 I bet you'll love these posts, too!