Despite my strong dislike for getting up early when I don't have to, I rolled out of bed before the sun on Saturday morning. I've never been an officer before, so I am determined to make the most out of my position as financial secretary for our CDA court. That meant volunteering to attend the Maryland State Catholic Daughters of the Americas 90th Anniversary Celebration. I'd never been to a big CDA event before, since I was inducted after the annual tea party, so I was excited but tired.
(A quick explanation: CDA is like the Knights of Columbus, but for women. The Knights founded us as the Daughters of Isabella just over 100 years ago. We have courts and regents the way they have councils and grand knights, like ordinary clubs have chapters and presidents.)
I got out the door a bit later than I'd intended, but Kaitlyn and Christina were ready to go when I got to the CSC and we headed for the highway. We found St. Philip Neri with no trouble at all, thanks to MapQuest. As it turned out, arriving at 9am meant we were so early that no other Daughters were there yet. We walked through the church hall awkwardly until I saw someone. "Look, there's a woman in white!" I said, smoothing my own white dress. "Let's follow her!"

She turned out to be National Second Vice Regent-Elect Anne Nelson (say that three times fast), the director of religious education for that parish. "I'm just in charge of turning on the lights," she said. She didn't know what we were supposed to do either, but she made excellent company for the three of us while we waited for the Anniversary Committee members to arrive.
After about forty minutes, we found Lucretia Coats, National Director-Elect, in the gym. She quickly put us to work attaching pew bows and rehearsing for the processional. I was the CDA banner bearer along with Betty Jo Cohen (Court Mother Seton; Linthicum, MD) and Debbie Carbaugh (Ct. Hagerstown). Christina was the flag bearer along with Judy Kline (Ct. Hagerstown) and Shirley Bailey (Ct. Mother Seton). We were chosen as representatives from the youngest court (ours is Ct. St. Maria Goretti), the oldest active court (Hagerstown) and the host court (Mother Seton).
Our Mass of thanksgiving was different than what I'm used to, but good. The flag bearers led the processional because we didn't have a cross bearer. I followed, then all the current and past state officers came in before the celebrant and his two deacons. It was the longest processional I've ever seen (since I didn't watch JPII's funeral Mass or Archbishop Wuerl's installation Mass). I was excited to see Lisa with the other state officers. She's the State Treasurer and a current member and former regent of Ct. St. Maria Goretti.
We celebrated a Memorial of the Blessed Virgin Mary, which was appropriate since she is our patroness. The celebrant, Fr. Rose, tied his homily to hoping in the power of the Holy Spirit to care for our needs. He also enumerated the three ways to be holy: do the work God gives you, no matter how trivial it might seem; do it as best you can; and do it out of love. Good advice.
Aside from having Daughters as the lectors and three of the four EME's, we made the Mass our own by bringing additional symbolic offerings to the altar. Past regents and other representatives brought up a statue of the Blessed Mother, a Rosary, the National CDA 100 Year Anniversary book, a banner made by the Junior Daughters who served as ushers, a white flower, a globe, a candle (for campus courts), the CDA banner, and the Circle of Love. A woman also sang a lovely song she'd written for CDA called "Women of Faith and Vision." It shouldn't have been called the "meditation hymn", because it was not good for meditating, but I liked the song.
Overall, the music for the Mass was what made it so different. I've never been to a Mass with a gospel choir, but that's what we had. I like contemporary and traditional ensembles, and I like Gregorian chant, though it's harder to sing. I'm not a gospel music fan in general, so it was especially disconcerting to have it at Mass. I did like their rendition of "Taste and See," though. Gospel music is essentially interactive; I hate clapping while singing at Mass. The noon choir at the CSC tried to get us to clap along once. It's hard to clap while holding hymnals, and clapping makes me feel like I'm at a concert, not like I'm praising God. I am all for making a joyful noise unto the Lord (or, as Archbishop O'Brien said at my Confirmation, "If you can't sing, some kind of noise"), but don't tell me, "Put your hands together if you love Jesus!" in the middle of the Holy Sacrifice of the Mass.
We had a luncheon after Mass. Christina, Kaitlyn, and I sat with five Daughters from Ct. Our Lady of Perpetual Help (Waldorf). The St. Francis Xavier liturgical dancers performed, though I couldn't watch because I was at sitting an odd angle. Besides, due to the summertime drop in participation for our court, we'd registered late, so I was busy eating during their dance. They also had a Fun Fashion Show, featuring Christina in a ball gown (a dress with Wiffle balls), glass slippers (with plastic wineglasses on top) and a pillbox hat (a box with pill bottles). One woman's tea dress had at least 100 tea bags covering the skirt. It was oddly pretty.
After cake and comments on Maryland CDA's past and present, we headed back to College Park. On the way out, we picked up a CDA banner donated to our court. Most of the other Daughters are older women, so their courts disband when the members get too old to participate and can't recruit enough young women. Ct. St. Peter in Waldorf donated their banner to us; it's like new. So now, when we display our purple and gold, I can remember all the wonderful women I met and carry on the spirit of unity and charity.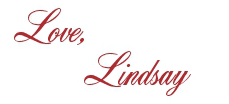 I bet you'll love these posts, too!